See on Scoop.it – Shadows & Flames Book Net phoenixwriter.spruz.com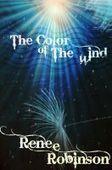 In Renee Robinson's poetry collection, The Color of The Wind,the author battles colon cancer.
Death can be a celestial transition into a new realm.
Renee Robinson
's insight:
I am dying. I am in the final stages of metastatic colon cancer. I have just finished my 26th round of chemotherapy. At this point, chemo will most likely not save my life, but prolong it. 
Have you ever wondered what you would do with your life if you knew when it was about to end? It is a unique place to be in and it really isn't that bad.
Like everyone else, I do not want to die. In fact, the next "I want" on my To-Do List, is to meet and enjoy my grandchildren. However, in all likelihood, this will not transpire. 
For years, I have quietly planned how I would hold my grandchildren and tell stories about their daddy as a child. 
Obviously it is not my time to be a grandmother, instead it is my time to write. It is my time to write the memories of my heart that my grandchildren may enjoy and pass on. It is my time to face death and allow my thoughts and emotions to pour out that I may help the next person who is about to turn the last page.
Life is ever-changing. It is what we make of it. Though I have no control of when my life will end, I can paint my words out on a canvas. I can show my love for my family with each stroke. Life is temporary. Memories, like words, live on.
See on www.smashwords.com