Small High-Backed Chair Possibly from Royal Nursery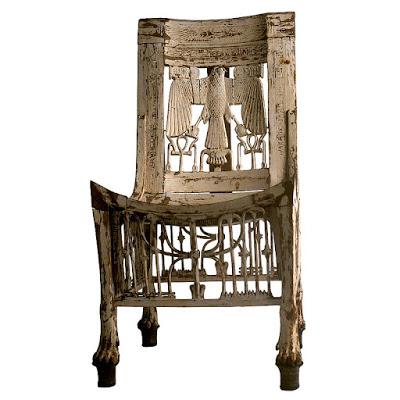 This small, high-backed, white chair with animal's feet possibly came from the royal nursery.
This small chair is notable for the gilded ornament between the seat and the stretchers.
Because it is a royal chair, it is decorated with the sign indicating the Unification of the Two Lands.