Everyone Knows That Main Source Of Harmful Viruses Is From The Infected Pen Drives. Pen Drives Has Become Very Common. The Second Source Of Viruses is From The Internet. It's Very Easy To Prevent Entering Of Viruses From The Internet. And When It Comes To Protecting Your PC Or Laptop From Infected Pen Drives, It's Not At All Easy To Do This.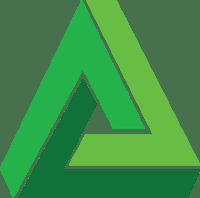 But Now It's Has Become Super Easy With The Help Of
The Best USB Protection Antivirus SMADAV
To Prevent Entering Of Viruses From The
USB Devices Like Pen Drives(Flash Disks), Memory Cards, Card Reader
etc. SMADAV is An Additional Protection Or A Second Layer to Your  PC Security. It Is Specially Made For USB Protection. There Are Currently Two Versions Of SMADAV. The First One is SMADAV Free Version & The Other is SMADAV PRO Version. For Getting Pro Version, You Need To Spend Some Money.
So, I Will Be Briefly Distinguishing Between Thre SmadAV Free Version And The Paid One. And In The Conclusion Part, You Will Come To Know Whether You Should Use This Antivirus And If Yes Then Which Version You Should Use.
SMADAV USB Antivirus Review
It Is  Popular And Trusted Too With 1.3 Million Likes On It's FB Page.
Smadav Offers Both Free Version As Well as The Pro One.
It Is An Additional Security To Your Computer Without Slowing Your PC.
You Can Use This Antivirus With Other Antivirus Products Installed On Your PC Because of Its compatibility With Almost All The Antivirus That Exists Current In Thre Market.
It is Very Lightweight In Its Size Of Just 1.8 MB And On using PC Resources Too. 
It's RAM Usage Is Under 5 MB & CPU Usage Is 1%.
Your PC Performance Is Not Hampered On Using This Second Layer Of Security.
SmadAV is Mainly Made For Protecting Your PC Or Laptop From Infected Flash Disk.
It has Many More Amazing Features Like Virus Cleaner, Fixes Registry Errors & Also Recovers Hidden Files In Your PEN Drive.
You Can Also Seek Help & Suggestion From Smadav Forum & WhatsApp Number Available On The HomePage Of Official Website Of Smadav.
This Antivirus is Available In Two Language Version One Of Which Is English And The Other Is Indonesian.
Smadav PRO VS Smadav Free Version
The Pro Version Of Smadav Includes AUTOMATIC ONLINE UPDATE, ANTIVIRUS SCANNER, AUTO-SCANNER FOR USB PEN DRIVES, ANTI-RANSOMWARE SUPPORT, FUTURE UPDATES, USE COMMERCIALLY, PROTECTION SETTINGS, TOOLS & MANY FEATURES UNLOCKED.
Whereas
The Free Version Comes With Only Two Feature. The Ist On Is Antivirus Scanner & The Other is Auto-Scanner For For Flash Disks. That's it.
How To Download & Use SMADAV Antivirus On Your PC/Laptop
Download The Smadav Free Version
For Paid Version Visit The Pro Version Page. You Can Pay Using Your Paypal Account Or Credit Card. After Paying, You Will Receive Pro Version Key In Your Given Email ID Which You Have To Apply By Going To Settings Section & Enter Your Name & Key To Convert Your Free Version To The Pro One.
To Scan Your PC For Viruses, Registry Errors & Hidden Files Go To Scanner Tab, Select Quick Scan Or Full Scan & Finally Tap On Scan.
Note That For The Free Version Users, You Need To Manually Check For Updates By Going To PROTECT Tab & Click On Check For Update.
To Manage Your Quarantine Files, Go To Settings & Switch To  Quarantine Tab.
That's It, For More Details, You Can Visit Smadav Official Website.
CONCLUSION
I Personally Use This Smadav Antivirus For About 2 Years. Let Me Tell You That It's Awesome & My Laptop Runs Smoother Without Any Lag. I Have Installed Only Smadav On My Laptop & Not Using Any Other Antivirus Products.
Now Let Me Clear This First That Which Version You Should Use Either Free Or The Paid One. Well, It Entirely Depends On Your Requirements & The Type Of Tasks You Doing On Your PC/Laptop. If You Using Your Laptop For Purposes Like Gaming, Entertainment Or For Just Home Purposes Than You Should Go For The Free Version. And If You Are Using Your Laptop For Office Purposes Than You Must Go For The Pro Version.  Coming To The End I Recommend You To Use
Smadav USB Antivirus
Because It Is Really Effective & It's Also Makes Sure That
No Virus Enters Your PC/Laptop Through Pen Drives
.