Quick cooking quail come together with vegetables and a wine sauce in the slow cooker in this southern dinner.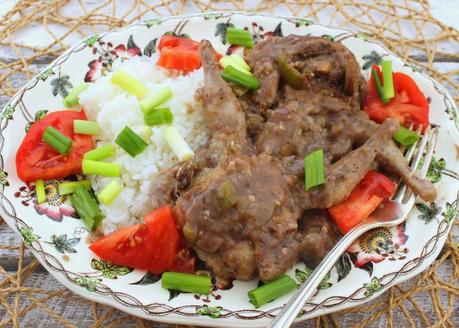 Slow Cooker Smothered Quail
By Sue Lau | Palatable Pastime
My recipe of the day is for smothered quail, a traditional southern recipe, done easily in the crockpot or slow cooker with vegetables and a wine gravy, which can be served with rice.
In older times, it used to be as do-it-yourselfer as grabbing your shotgun and hunting dogs or spending a Sunday afternoon fishing to hunt up some supper. But as people hunt less and quail are not as abundant as they once were, cooking of quail is less seen, but it doesn't mean it is not delicious.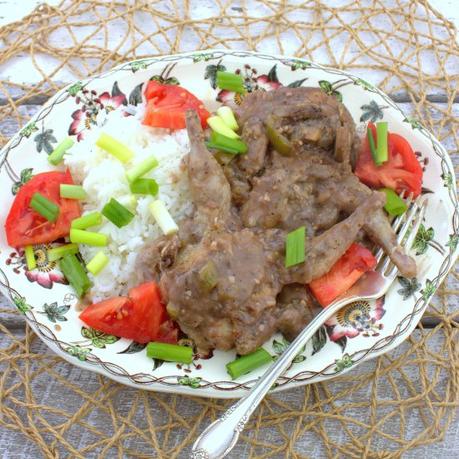 Quail are like tiny chickens, cooking up cute in the crockpot with a savory wine sauce. They cook quickly any way you prepare them, in fact, so you will notice the slow cooker time is shorter than that for other foods, and is not a typo.
Quail are small, and you can generally find them frozen, either whole or partially boned. I've used the partially boned ones here. They are small, like cornish hens, but delicate and tender. With gravy and sauce this can be a slightly sticky finger meal, but with napkins at the ready, everyone is just fine and the eating is fun.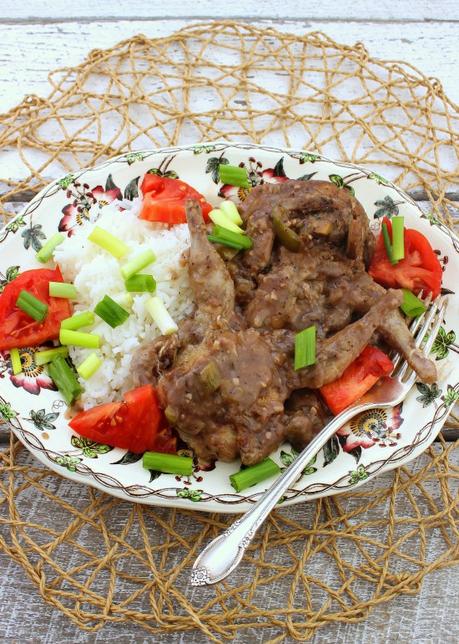 Slow Cooker Smothered Quail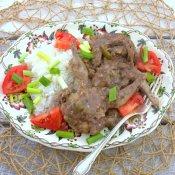 Ingredients:
Method: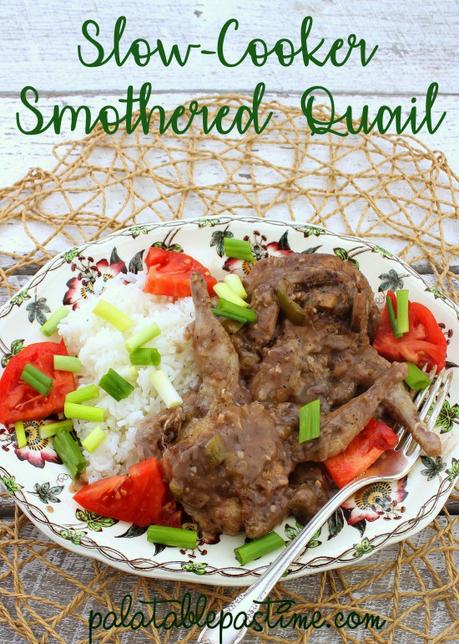 You Might Also Like:
French Herb Roasted Cornish Hens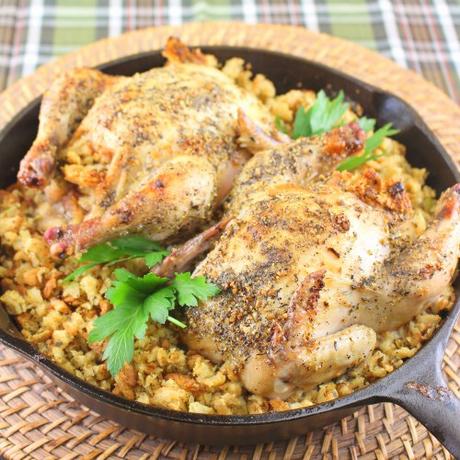 Chinese Duck Fried Rice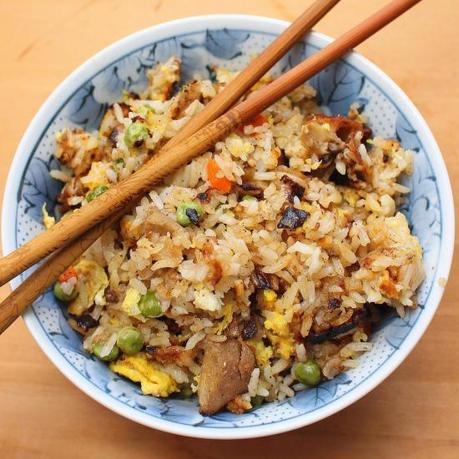 Honey Roasted Cornish Game Hens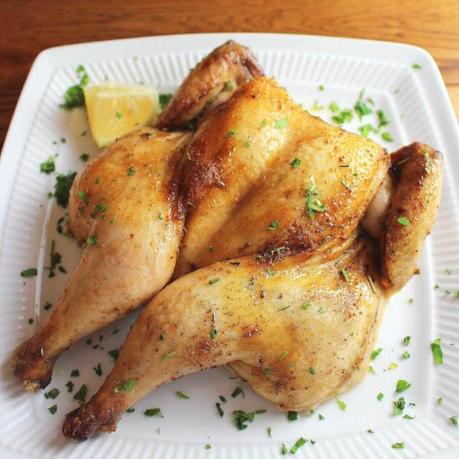 Duck Ragout with Creamy Polenta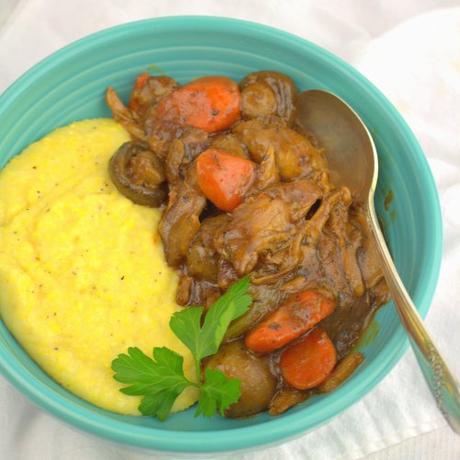 Roasted Cornish Hens with Persimmon Cornbread Dressing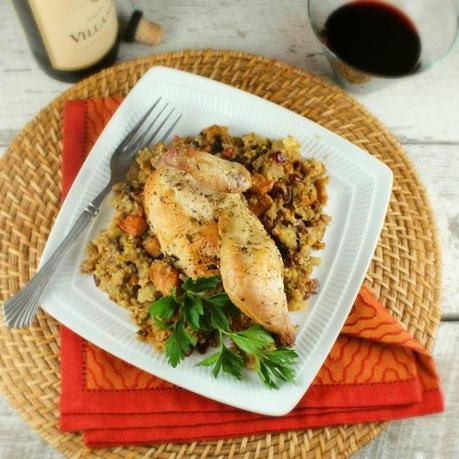 Grilled Duck Tacos with Salsa Naranja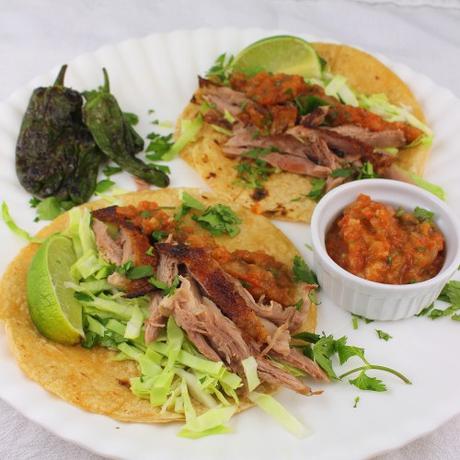 And other poultry recipes from blogging friends:
Honey Roast Duck Yang Chow Fried Rice with Grilled Duck Rosemary Roasted Cornish Hens Grilled Scallop Kebabs with Duck Bacon