Rich and creamy slow cooker hot chocolate ready to dip and serve straight from your crockpot makes keeping hot drinks handy during the holidays a cinch.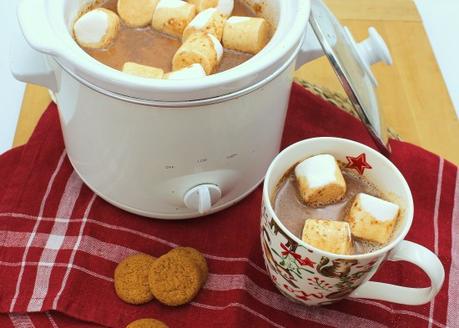 Slow Cooker Hot Chocolate
By Sue Lau | Palatable Pastime
My recipe of the day is for slow cooker hot chocolate to wind down Christmas Sweets Week.
For me, it is the perfect easy way to get a batch of tasty drinks ready for your holiday visitors or carolers coming in from the cold. Add all the ingredients and heat without stirring- and in a couple of hours or sooner it is steaming hot, ready for a quick whisk and pour into your favorite mug.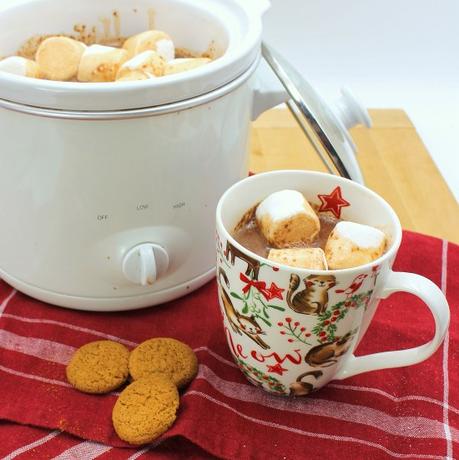 Espresso Chocolate Bars
I used a local chocolate in this, from Maverick, and after sampling bits at their shop, decided on the 65% espresso chocolate which has bits of crushed espresso beans in it (you can see the little flecks on the marshmallows).
And I love the gently espresso flavor and coffee tones always enhance the flavor of chocolate. But you probably don't have that one, but don't worry.
Easy Variations
Besides, you can use any flavor chocolate you like in this- I almost chose some peppermint chocolate and that would have been nice, but you can always go from milk chocolate to semi-sweet all the way up to bittersweet, depending on how much cacao is in it.
Tweak for your Personal Sweet Level
Also, note that if you change to a different percentage, you might have to tweak the sweetness- so don't be afraid to add a little sugar to your taste. Likewise, if you go with milk chocolate, you might consider toning down the sweet with a little unsweetened cocoa. But for me, the 65% works like a charm and anything around that ballpark number should do.
Christmas Sweets Week
Welcome to #ChristmasSweetsWeek 2019! Co-hosted by Terri from Love and Confections and Christie from A Kitchen Hoor's Adventures! What better way to celebrate the holidays than with food and fun? 25 bloggers from around the country have come together to share some of their favorite sweet Christmas recipes!! Deck the halls and get ready for very merry sweet treats, like fudge, cookies, Christmas morning breakfasts, layer cakes, cocoa, and more! Follow along on social media with our #ChristmasSweetsWeek hashtag. Happy Holidays!
Enjoy these #ChristmasSweetsWeek recipes from our bloggers:
Christmas Beverages:
Christmas Cranberry Cocktail from Hezzi-D's Books and Cooks
Eggnog White Russian from Cheese Curd In Paradise
Gingerbread White Russian from The Redhead Baker
Hot Apple Cider Buttered Rum from Love and Confections
Slow Cooker Hot Chocolate from Palatable Pastime (You are Here!)
Christmas Breakfasts:
Easy Cinnamon Roll Bake from Family Around the Table
Gingerbread Pancakes from Daily Dish Recipes
Christmas Pastries and Desserts:
Candy Cane Blossoms from Blogghetti
Cherry Pie Bars from YumGoggle
Chocolate Peppermint Swirl Pound Cake from Karen's Kitchen Stories
Christmas Skillet Cookie from Katie's Cucina
Eggnog Pound Cake from For the Love of Food
Gingerbread Latte Layer Cake from Love and Confections
Christmas Candies:
Chocolate Covered Marshmallow Reindeer Pops from Sweet Beginnings
Christmas Snack Mix from Katie's Cucina
Festive Pretzel Rods from Shockingly Delicious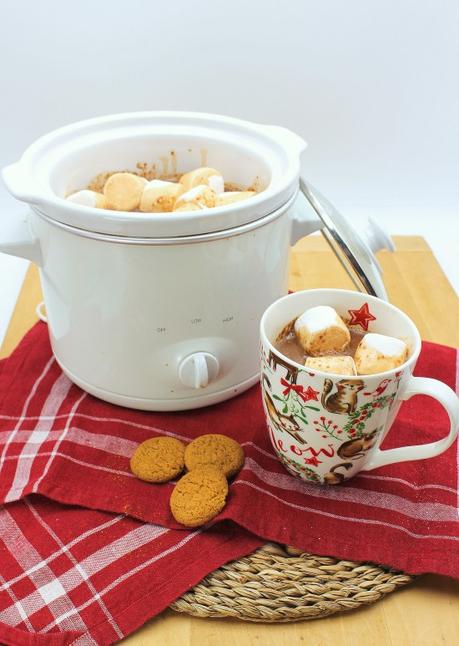 You Might Also Like: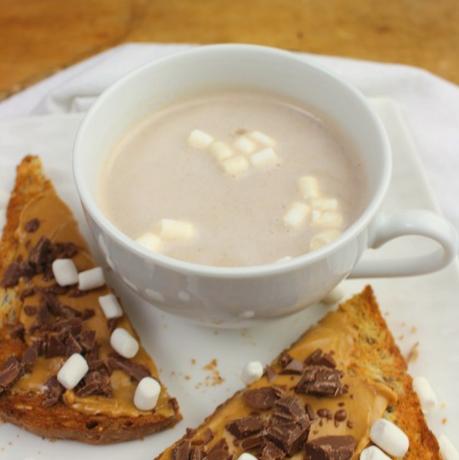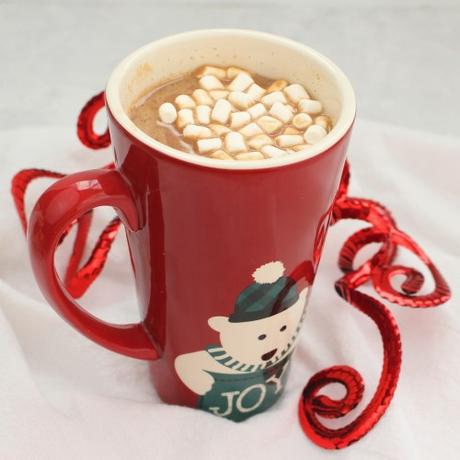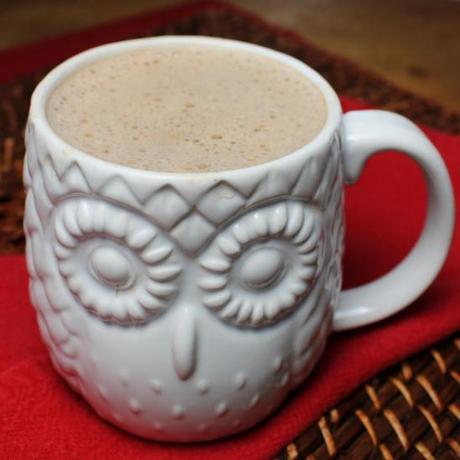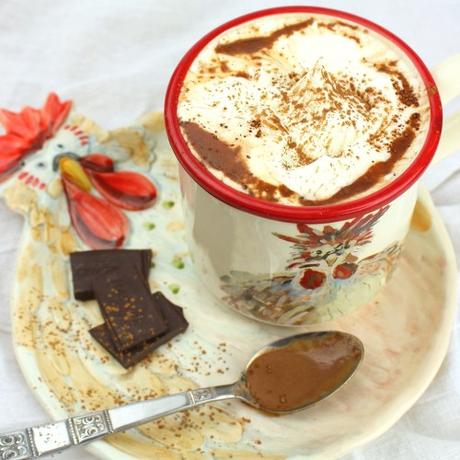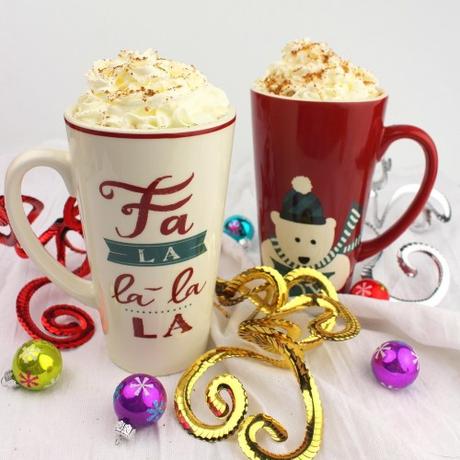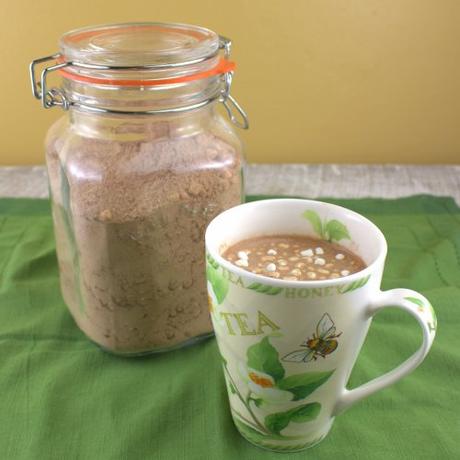 Slow Cooker Hot Chocolate
Slow Cooker Hot Chocolate