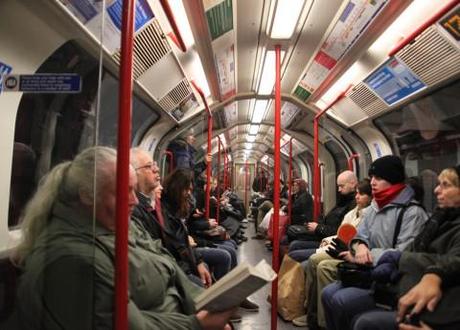 Commuters on the London Underground. Photo credit: Greenwithevil
It's a hazard of modern commutes, falling asleep on trains. Sometimes, you wake up just after you've missed your stop, or sometimes you wake up just after someone's nicked your wallet.
And sometimes, you wake up just after you've tried to snuggle with a stranger. That's what happened to this embarrassed woman on the Jubilee Line – and luckily, someone was on hand with a cellphone camera to record the incident for posterity and put it up on YouTube for hilarity.
Snuggling with strangers on the tube.

More in viral videos

The Odd Life of Timothy Green is a real tearjerker
LEAKED Official iPhone 5 promo video parodies iPhone fever
Door frame-scaling toddler wows YouTube