After reading the title, you might think this to be one hell of a game. But no, it doesn't look as good as a game to be played over all Windows Phone, PC, and Xbox platforms.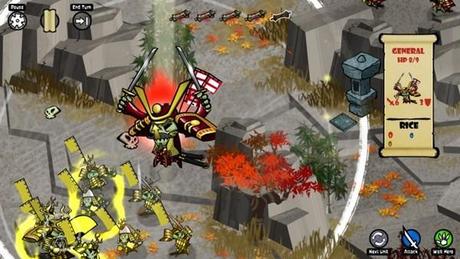 It's a start for Microsoft. Skulls of the Shogun is the first game that is "specifically designed to be played across Windows Phone, Windows 8 PC, Surface, and Xbox 360″  It's a multiplayer mash-up arcade fighter based on a 60′s Japanese anime. You can see the game in action on the video after the break.
No, it's not for free. Game cost varies in different platforms. The Windows 8 version is up for $9.99, the Windows Phone version costs $4.99 and The Xbox LIVE edition goes for 1200 Microsoft Points. And that is only for a limited time. After that time, price goes high. So, hurry up and grab the game if  you wanna try it out.
[Source: Windows Phone Blog ]
(All the images, trademarks, logo's shown on this post are the property of their respective owners)
Roshan Jerad Perera