Remember this post: http://ireviewuread.tumblr.com/post/38716556052/skinfood-eyeshadow-masks-samples-and-review ?
Well yea, today I finally got to review the Black Sugar Mask Wash Off from Skinfood after a testing it thoroughly !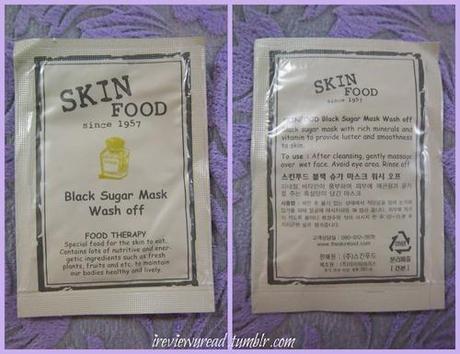 Basic information first! What this mask does is to help Exfoliate one's skin, providing Luster and Smoothness!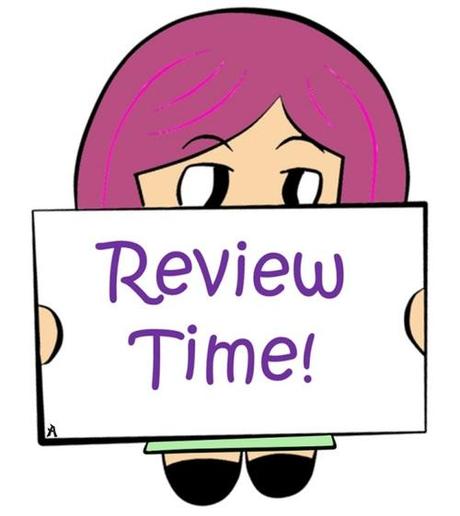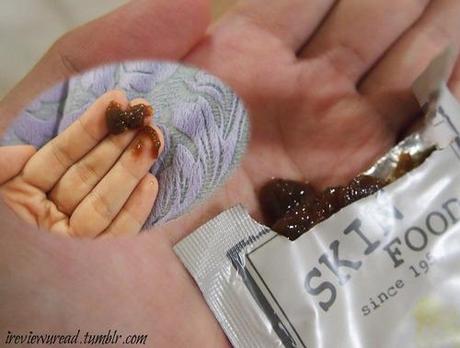 When I first open the package, the only thing which popped out in my head is "Sugar~" Yes this Black Sugar Mask definitely have a sweet smell to it. On top of that, after squeezing the mask out, I realized, not only it's scent resembles Sugar, but so does it's texture!
Minutes upon application, a slightly warm sensation started to spread throughout the face where the mask is applied. I felt that this is quite different for normally, masks allows you to feel cool while this did just the opposite.
After 10 - 15 mins I rinsed it off with luke warm water and the results of the mask are out!:
This mask did just it's supposed to do: to exfoliate the face, leaving a soft complexion. Can't really complain much except for the rough texture of the mask which caused one to be uncomfortable.

Overall I would give the Black Sugar Mask Wash Off 3 IreviewUread Smiles because of a huge NO to it's rough texture and messiness when applying the mask. Other then that, I find it exfoliate one's face quite decently and on top of that it help once's face be soft!