Gear Up Already for Monsoon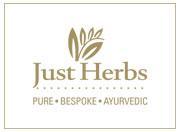 The monsoons are here and Just Herbs, the luxurious organic and Ayurvedic skincare brand has unveiled a range of results-driven natural products to take care of your skin this rainy season.
Just Herbs' monsoon range includes
Silksplash Neem-Orange Rehydrant Face Wash, Aloe Vera Facial Massage Gel, Neempure Arjun–Nutmeg Skin Purifying Neem Pack and NoSun Jojoba-Wheatgerm Moisturizing Sun Protection Gel.
"Ayurveda recommends scrubbing the skin for detoxification with the help of detox facial packs based on Multani (Indian volcanic) clay or mixture of detoxifying and rejuvenating herbs to restore skin immunity during seasonal changes," says Dr. Neena Chopra Director, Beauty and Technical, Just Herbs.
Just Herbs focusses exclusively on organics, minerals and plant derived products with life-giving plant waters; and guarantee that all the products from the Just Herbs collection are made with genuinely pure Ayurvedic ingredients that have proven therapeutic value for your skin as recorded in the ancient Vedic texts from the Indian sub-continent.
In addition to this guarantee, we also promise to work diligently to ensure that none of the products we carry contain ingredients such as that are harmful to you or the environment.
Just Herbs Products are:
Made from certified organic and wild-crafted ingredients

Certified Ayurvedic by the Ministry of Health, Government of India

Free from parabens

Free from petrochemicals

Never tested on animals


 

Just Herbs Aloevera Facial Massage Gel

Key ingredients - Aloevera, Cucumber, Soy Lecithin Product Information - An intensive skin rejuvenating facial massage gel designed to nourish, hydrate and liven up dull and lifeless skin. Aloe vera inhibits the over production of enzymes responsible for the breakdown of the collagen-elastin matrix of the skin and provides protection against sun's UV rays, clears away blemishes, while cucumbers restore the natural moisturizing factor(NMF) by delivering vitamins and moisture to the deepest layers of sun-exposed skin. Aloevera and soy lecithin provides nourishment, stimulating the skin's metabolic functions and combats free radicals to prevent the effects of oxidative skin damage Price - Rs. 395 for 100 gms

Neempure Arjun–Nutmeg Skin Purifying Neem Pack

Neempure Arjun–Nutmeg Skin Purifying Neem Pack

Key Ingredients - Arjuna bark, nutmeg, Neem,, Symplocos Bark, Yellow zedoary, Khus, chiraunji, sphaeranthus indicus, manjishtha, Product Information - A soothing pack with astringent properties of Arjuna, anti-inflammatory properties of Neem. It works deep down to heal the skin from within thus preventing pimples, black heads and skin eruptions. Effectively sloughs away dead epithelial cells, polishes uneven texture and Nutmeg helps heal and fade acne marks. Price - Rs. 295 for 60gms

Silksplash Neem-Orange Rehydrant Face Wash

Silksplash Neem-Orange Rehydrant Face Wash

Key ingredients - Neem, orange, cucumbers, shweta chandan, calendula, aloevera and honey. Product Information - An ideal rehydrant foaming Ayurvedic cleanser with the natural goodness of Neem, Chandan (sandal wood) and honey which gently removes the last traces of dust, grime and make-up residue, yet retaining the inherent moisture of the skin. While Sandal Wood is moisturizing and anti-inflammatory, Calendula acts as natural antiseptic and antibacterial agent with sun radiation protective properties. Aloe Vera, Honey and Orange peel deeply moisturize leaving the skin with an amazing sense of freshness and a velvety sheen all day long. Price - Rs. 245 for 100 ml

Just Herbs is available at leading lifestyle stores and websites across India.


Stores Name and Addresses for Just Herbs

The Beauty Bar

, Shop No: 8, Red Rose Apts, Raviraj Complex, Off Link Rd , Before Fame Adlabs , Andheri West., Mumbai (Bombay), India 400053 

Beauté Naturelle

, Shop No. C-5 Poonam Chambers, Aditya Restaurant Lane- Opp. ICICI Bank, Off Karve Road, Pune, Maharashtra 411 004

Tatsat a socially conscious store

, E-50, Shop no.3, New Delhi, India 11001

The Vanity Box

, SCO 7, SECTOR 9, Chandigarh, India 160 009

 OnlineWebsites to Buy Just Herbs Products

Urbantouch.com

Jabong.com


 

Goodlife.com

Healthkart.com

Naturalmantra.com

Wellness 

Ocean

Fabulloso.com

Beauté Naturelle

GreenNGood.com (International Shipping)

Ladyblush.com

Justherbs website is under construction. Contact them at [email protected]

for more information.