This post is entirely dedicated to Soulflower products I love. I just know that their products work and I love to use them. Here is a quick reference of useful oils and herbal soaps that we all can use during monsoon-
Hair Care in Monsoon with Rosemary Essential Oil
Soulflower Rosemary Essential Oil and Argan Essential Oil

Limp and frizzy hair? Use rosemary essential oil and argan carrier oil combination for healthy and nourished hair.
Buy Rosemary Essential Oil - here Buy Argan Carrier Oil - here
Skin Care in Monsoon with Evening Primrose Oil

Soulflower Evening Primrose Oil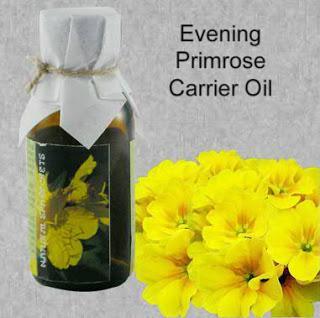 Soulflower suggest using carrier oils regularly for healthy and glowing skin. Use it on face every night or mix it with your moisturizer and see the difference.
Buy Evening Primrose Carrier Oil - here 
Body Care in Monsoon with "Oil Be Gone" Organic Soap and Organic Body Milk
 Soulflower Oil Be Gone Soap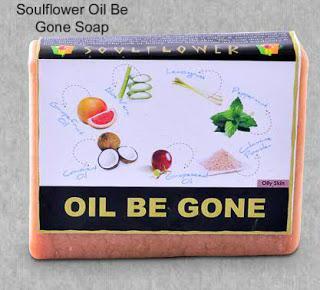 Monsoon brings humidity in the atmosphere and creates a layer of oil and dirt on our skin. You can feel the stickiness on your skin. So, use this soap gently remove  dirt and oil from your skin, thus preventing buildup of acne & black spots. This soap is formulated with
Lemon grass
, saunf & aloe vera,
calamine powder
, peppermint, clarysage,
tea tree essential oils
,
grapeseed oil
(my favorite), grapefruit oil,
Vitamin
E, aqua, permitted edible color & aroma, saponified oils of coconut, castor, olive, palm & palm kernel.
Buy Oil Be Gone Soap - here 
Soulflower Strawberry Body Milk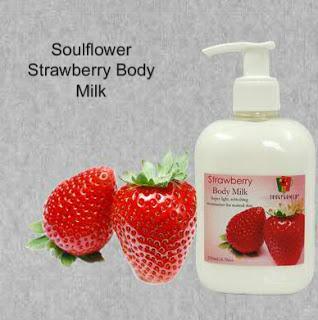 Despite of humidity in atmosphere and stickiness and oil build-up on skin, our skin tends to become lifeless.This dullness can be cured if you are still using hydrating moisturizer on your skin. But it needs to be light weight and nin-greasy. This is what this body milk claims to be. This body milk is formulated with strawberries, a source of
Vitamin C
which works against wrinkles and fights aging and
Omega-3
which lightens the skin tone and reduce blemishes.
Buy Soulflower Strawberry Body Milk - here
Soulflower Jasmine Body Milk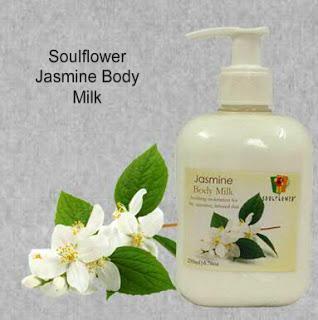 Another good option in monsoon can be this Jasmine Body Milk which has anti-bacterial qualities. Need not to say that monsoon damp climate brings fungus and rashes along. It is not good for skin AT ALL.  Apart from curing the dryness, this body milk formulated with
jasmine essential oils
helps fading the scars, skin woulds and stretch marks. This
body milk is good pregnant women
like me and easily available to Indian women - at a click away.
Buy Soulflower Jasmine Body Milk - here
Legs Care in Monsoon with Soulflower Happy Feet Soap

Soulflower Happy Feet Soap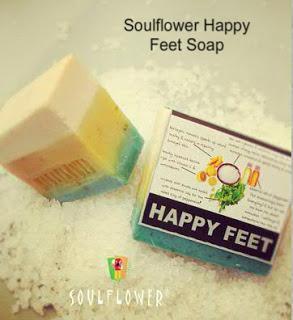 This soap is designed for cracked, chapped, dry, peeling or generally unhappy feet. It is also said to promote healthy sleep, owing to its relaxing action on the foot nerves.It is formulated with Essential oils of tea tree, lemon, peppermint, crushed lemon leaves, fresh lemon juice & peel, seasalt, Vitamin E, glycerin, aqua, olive, castor, coconut , palm & palm kernel oil.
Buy Soulflower Happy Feet Soap - here
 Nail Care with Soulflower Avocado Carrier Oil
Soulflower Avocado Carrier Oil- Coldpressed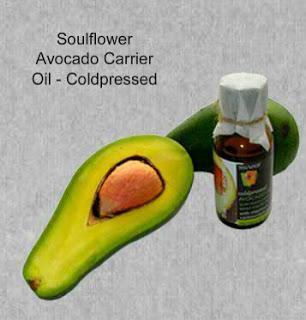 Soulflower claims that this avocado carrier oil can be used for nails and cuticles as this oils is supposed cure dryness, dehydrated skin making soft and supple. This also cures hair dandruff and leaves hair shiny and healthy. Made of avocado seed oil.
Buy Soulflower Avocado Seed Oil - here
Hope this post helped you in selecting a few products for your "skincare in monsoon" shopping list. If not, hopefully it helped you know some products that might help you or your near and dear ones in this monsoon. A few things to note-
-Disclaimer is given below.
- I have shopped from Soulflower and has a nice experience.
Read the tid-bits of my shopping experience with Soulflower.
- Read other posts on
Essential Oils, Carrier Oils, Soulflower and other skincare brands for organic products
.
- I am currently
Grapeseed Carrier Oil for my sensitive skin
by Soulflower and review is coming this week.
Leave a comment for any query or send me an email privately -
[email protected]
.