Hi Huneybees,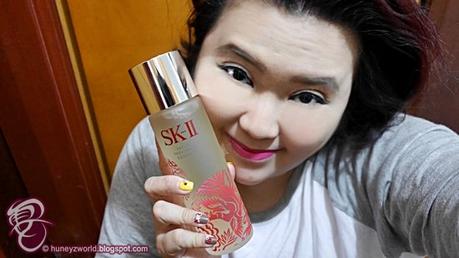 I used to bugged by problematic skin and I wouldn't dare step out the house without any makeup. Natural look would always be a little too much foundation/concealer, seemingly a little heavy handed with my makeup.
But thankfully, I was introduced to the miracle worker - SK-II's Facial Treatment Essence!
It's been 4 years since I first tried the "miracle water" and I'm still a loyal fan of it. My skin problems were gone, pigments lighten and my skin has a natural glow to it! These days, I'm confident to just step out of the house without makeup and I'm so stoked that my dream of natural glowing skin is achievable!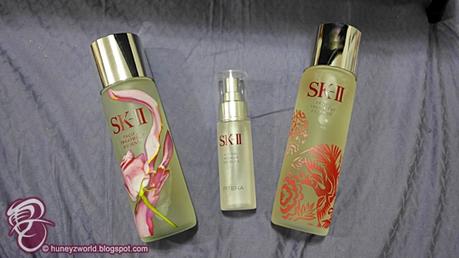 I even started my own FTE bottle collection...
It wasn't a love at first sight for I was skeptical this bottle of clear liquid was enough to make my dream come true and with the Pitera smell, it definitely took me awhile to get used to. But trust me, after a couple of weeks of using it, you will find your skin glowing, makeup going onto your face super easily and you look years younger. I even use it with mask sheets and treat my skin to a Facial Treatment Essence Spa time every 2 weeks! Who says great looking skin is just a dream?!

Wana learn how you can achieve your dream skin with SK-II too? Head on down to the SK-II Dream Park event from 21 July - 27 July at Takashimaya Basement 2 to find out more. See you there! #dreamagain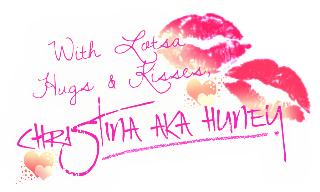 Don't forget to stay tuned to my blog / like my blog's Facebook page / follow me @huney_84 on Twitter & Instagram  for the latest updates!
http://www.huneyzworld.blogspot.com