This post contains affiliate links which means I receive a commission if you make a purchase using the links in this post.
Happy Friday GlamFam! Hope you've had an amazing week! I started this blog post months ago and am excited to finally share these sustainable jewelry brands that you should know! They range in price and aesthetic, but they are ethically manufactured with sustainable practices. I've worn them, mentioned them, or am currently stalking these brands at the moment!

A company born and raised in New York, Aurate is one of my go-to shops for fine jewelry with high-quality ratings all around. Their philosophy and high standards shows when you wear their gorgeous accessories. While keeping everyday wear and tear in mind, Aurate designs jewelry with durable materials so you never have to worry about fragile (perfect for us moms!). Their prices are incredible and I love their sustainability promise that offsets the carbon footprint.
I discovered this brand years ago shopping for my two best friends who have birthdays in August. A Dallas boutique carried these beautiful rings, and I purchased one for each friend. They were also open like my pearl/diamond ring above but with three peridots on each side. I wanted one for myself but that was it! LOL!

Turn on your JavaScript to view content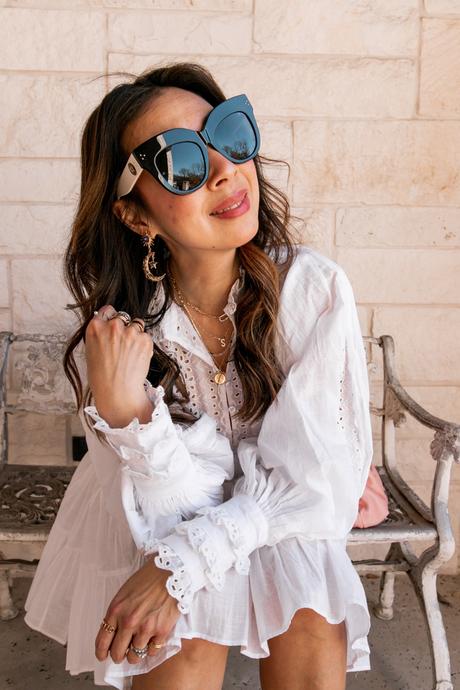 Though Kimono Dragon was founded only a couple of years ago, they have made big steps in becoming one of the leading vintage jewelry companies in NYC. Recognized as a premier destination for high quality, fabulous vintage finds, Kimono Dragon offers pieces ranging from the 50s to the 90s that are all unique beyond compare.
In the above photo, I'm wearing his celestial moon and star earrings. I adore all of Laura's finds especially her wild cats collection. There is a panther bracelet that will be available for sale this Sunday for their birthday trunk show, and I'm OBSESSED with it.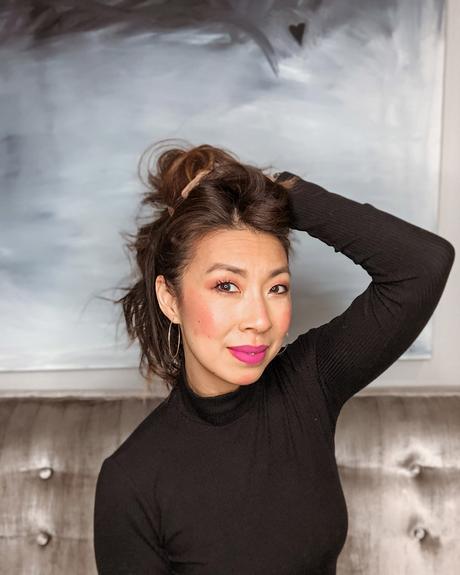 Though the jewelry you'll see by VRAI is a bit more of an investment, I can guarantee their pieces are worth every penny - you will wear them time and time again. This company truly believes in creating diamond jewelry that inspires beauty, optimism and possibility including the beauty of change and evolution. Vrai's diamonds are sustainably designed in America and then created to the highest standards with no imperfections. You will love every piece of jewelry you see by Vrai.
In addition to their engagement collection, they have a beautiful selection of fine jewelry. Here, I'm wearing their lightweight gold hoops. Currently, they only have them available in white gold. More of their simple collection are being retired and sold as "last chance" so they can continue innovating.

Turn on your JavaScript to view content
THE STYLE Rx: Get your bling on with sustainable AND ethical jewelry! Old or new, simple or diamond clustered, you will feel fabulous!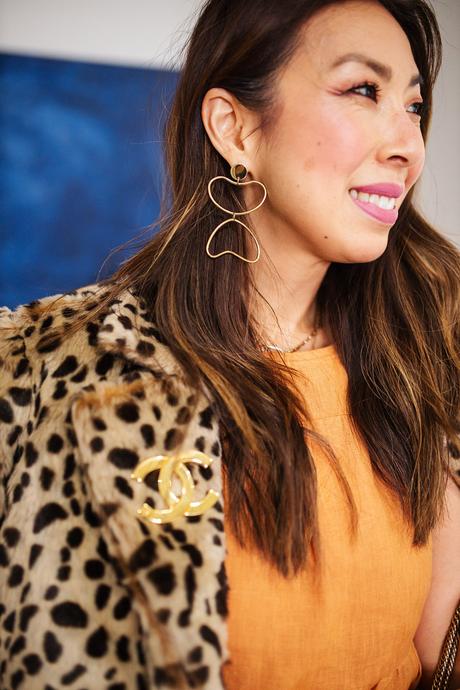 Laude the Label (formally known as Tribe Alive) is one of my all-time favorite local brands in Fort Worth for sustainable fashion and jewelry. The brand empowers women around the world to find financial freedom. How cool is that? Laude the Label's goal is to create a style for the minimalist with high-quality, eco-friendly materials. Their pieces are truly designed to last. I have so many of their everyday wear pieces that are easy, simple, and chic. P.S. - you can now find them at MADEWELL and I am so excited about this collab!
Some of my favorites include the human form earrings (above - no longer produced), duo hoop earrings, curb chain y-shaped necklace, and even hair jewelry! I have this hairpiece and it's beautiful for a half updo!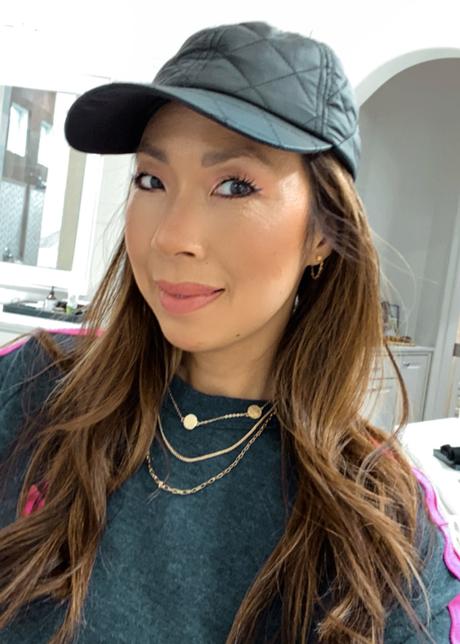 I really love the story and mission behind this brand (you can read their full story here). All of 31 Bits jewelry is handcrafted by women and artisans in Uganda. The founders of this brand believe that "the products we purchase should be a reflection of our values" and "businesses should be conscious of both the creator and the consumer." I truly cherish each piece I have from 31 Bits because of the unique meaning behind it.
I love sharing about social impact brands like 31 Bits because they are giving back to a community of women. I am wearing their earrings (cannot find them online anymore!), goldie dot necklace, lovely link gold necklace, and balance box necklace layered together. Each of them would be fabulous on its own, and they range in price from $30- $36. I really want to get these "Mama Bird" hoops!!

Turn on your JavaScript to view content
SUSTAINABLE STYLE TIP: Have unloved jewelry sitting in your closet?! Trade with a friend for another sustainable option!
Yet another leader in the sustainable fashion industry, SOKO designs and offers sleek, one-of-a-kind accessories for women using locally sourced, eco-friendly materials. SOKO uses mobile technology to connect Kenyan artisans directly to the global marketplace. Unlike centralized factory production, they use technology to enable the human workforce. Another brand with a meaning and making a significant difference in the jewelry industry!
I've been eyeing these wooden hoop earrings and this gorgeous modern set of stacking rings. The mix of silver and gold is just too good!

Turn on your JavaScript to view content
HAVE YOU HEARD OF ANY OF THESE BRANDS?!

Happy Friday GlamFam!! I'm so happy it's the weekend. Mr. S and I are attending a school auction tonight, and the dress is western chic. I always love dressing up, and it will be fun to wear cowboy boots and a hat for date night! LOL! We have no plans this weekend, except that Little M asked if we could go to The Original Pancake House to get chocolate chip pancakes. He is a bit jealous since his sister and I go sometimes after his school drop off! And Franklin did great yesterday after taking his e-collar off! No licking or messing with his incision so I could relax! What are you doing this weekend?
Thank you so much for stopping by and supporting SOS!
CHECK OUT MY INSTAGRAM SHOP HERE TO SHOP ALL OF MY INSTAGRAM LOOKS!
// STAY CONNECTED //
stay glam, do good