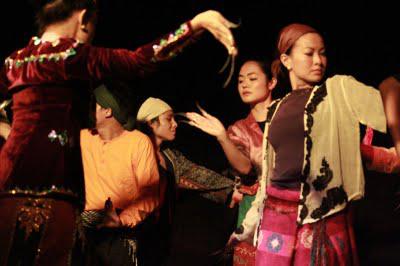 Last May, two dancers and two musicians from Tabawan, South Ubian, Tawi-Tawi province visited the Ateneo de Manila University to teach theater students the "igal," the traditional dance of the Sama, and play native musical instruments.
The six-day workshop, entitled "The Igal of the Sama-Bajau," held from May 16-21, launched the Traditional Performing Arts Series of the Ateneo's Fine Arts Program and was done in cooperation with Tanghalang Ateneo. The series seeks out ways to fuse traditional and modern performance styles for intercultural theater projects.
The workshop served as a prelude to Tanghalang Ateneo's 33rd season opener, "Sintang Dalisay," where the "igal" will be deployed as the movement motif and the sama music as the core of the play's musical repertoire. The intercultural production, a collaboration of traditional dancers from the South and urban theater practitioners from the North, also between Muslim and Christian artists, will open on the third week of July at the Rizal Mini-Theater, Loyola Schools.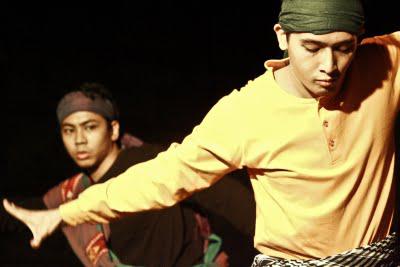 The four "master teachers" included Calsum Telso, an elementary school English teacher who teaches igal to children in the community; Abdul Said K. Hailaya, who was voted the Best Male Dancer in an event called Pesta Igal held at the UP Asian Studies Center last year, besting dancers from Malaysia and other parts of Sulu (he is also a renowned costume maker in Tabawan, eagerly sought out by residents for clothes to be used for dances and formal occasions); and musicians Nur Perong and Dalino Kamamihare, who devoted much of their time teaching the students to play the kulintang, the gongs and the drums.
"Sintang Dalisay's" direction will be by Dr. Ricardo Abad, choreography by Dr. Matthew Santamaria and production design by National Artist for Theater Design Salvador Bernal.
"Sintang Dalisay" opens on the third week of July at the Rizal Mini-Theater, Loyola Schools. For more information, contact Regina Aquitaña at 0915-1129301.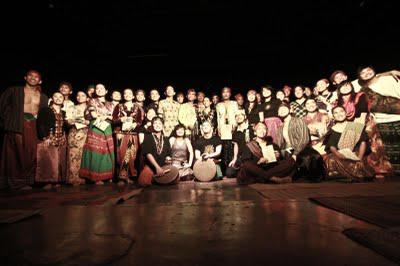 [Photos by Paolo Maddela, text by Eunice Rodriguez]