Think about this, what if you can eat desserts and still feel sinless, not compromising your diet or your lifestyle?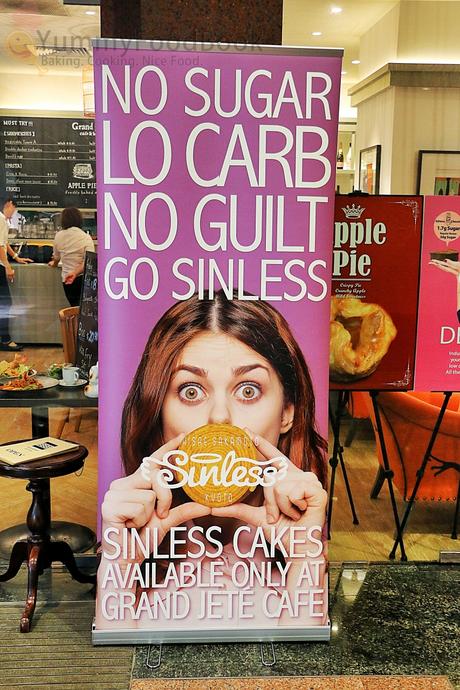 Well actually now you can and this was what's all about at the launch of SINLESS desserts held at Grand Jete Café & Bar located in Ngee Ann City.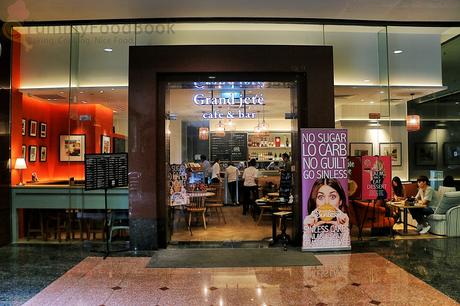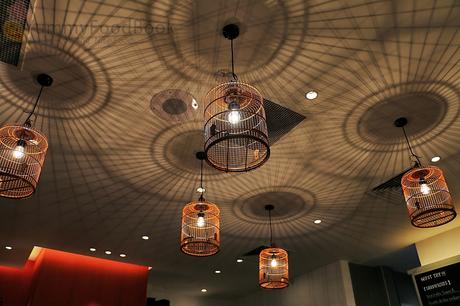 SINLESS are desserts that has no sugar and low carbohydrates in them so you can still enjoy sweet treats while maintaining your healthy lifestyle. Normally, whether we are either on diet or living a healthy lifestyle, we tend to avoid desserts because they are high in sugar (approximately at 22g).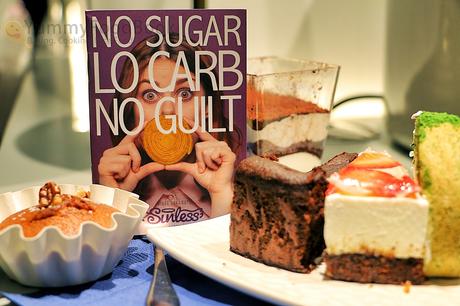 We know too much sugar is harmful to our body as it will make us fat and then we start to gain excess weight, storing unnecessary amounts of fat in our body. This in turn will lead to Diabetes, which is currently the ailment on the rise every year. Other complication can ensue from Diabetes and hence it is important to keep check of the sugar we consume every day, especially in foods with high sugar levels.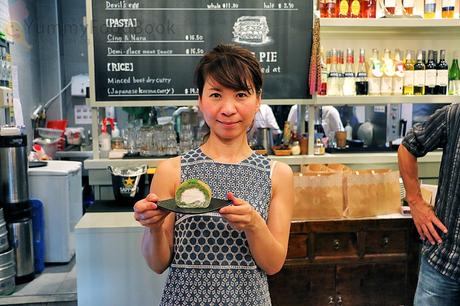 Okay, let's dive into the desserts from SINLESS. SINLESS was first started by Hisae Sakamoto, a chef and nutritionist with a wealth of experience in the F&B industry both in Singapore and Japan. Because of her friend's diabetic condition, Hisae-san was inspired to make her desserts accessible to everyone with strict dietary conditions.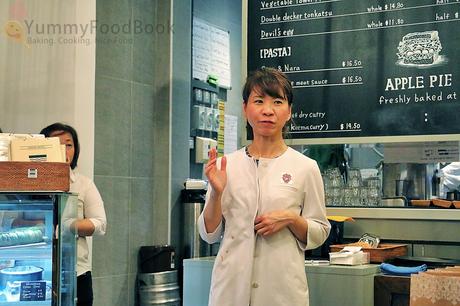 With her success in experimenting sugarless desserts and making a variety of appealing delicious cakes, she has brought them her to Singapore and are available at Grand Jete Café and Bar in Ngee Ann City, right in the heart of Orchard Road. Talk about accessibility!
Let's take a look at the dessert line ups!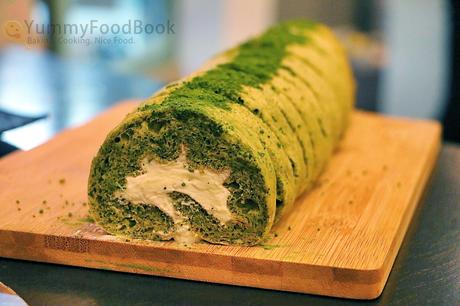 Roulé Au Thé Vert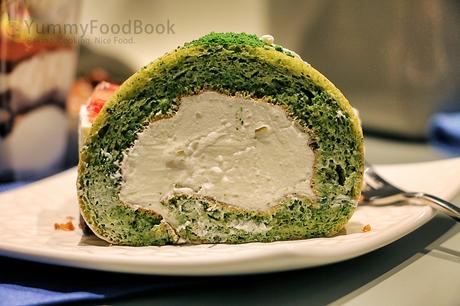 Roulé Au Thé Vert
The Roulé Au Thé Vert is a matcha cake with pretty decently strong matcha flavour. As probably you may know, there are matcha cakes out there that claims to be matcha flavoured but was not anywhere near it. This cake is soft, fluffy and together with the light cream in the middle, the whole combination is great. Simply light, not heavy overall.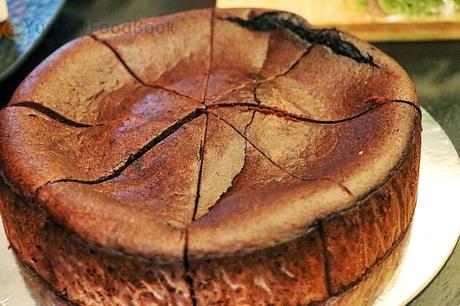 Gâteau Au Chocolat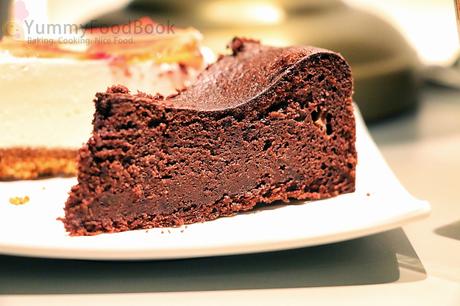 Gâteau Au Chocolat
The Gâteau Au Chocolat is, as also the name of the cake, is an all chocolate cake. It may not look as risen as the normal sugared cakes but trust me, this cake won't disappoint you. The chocolatey taste is full, same to that of a brownie. It's also tastes similar to the regular chocolate cakes (or brownies which I prefer to compare it to) and it wasn't too sweet and not too overwhelming to eat.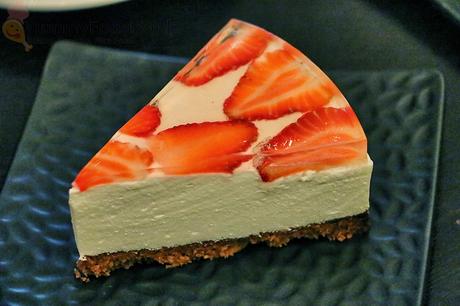 Gâteau Au Fromage Frais
The Gâteau Au Fromage Frais is a strawberry cheesecake. Same as the previous cakes eaten so far, the cheese and the crust is lightly sweet yet without compromising the cheesy taste and the flavour of the crust. The best thing about this cake is that the cheese and the crust is already so flavourful and light, coupling with the strawberries as you cut it down with your dessert fork and putting all into your mouth, it only spells the word "Refreshingly Good".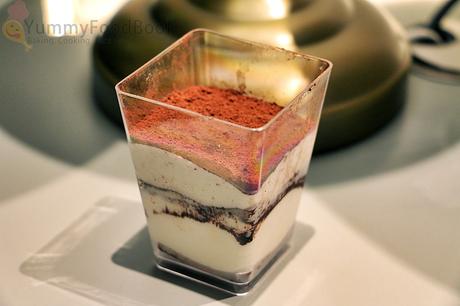 Tiramisu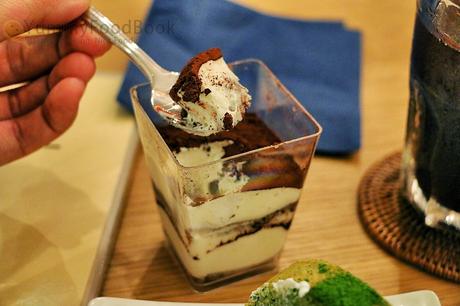 Tiramisu
The Tiramisu is a dessert that is well-liked by everyone. But how is this going to taste like? It's not that I'm repeating myself for being a broken recorder or being lazy to type out the review but I really don't know what other words I can use. This, the Tiramisu, is light, airy and not heavy yet not compromising the Tiramisu taste.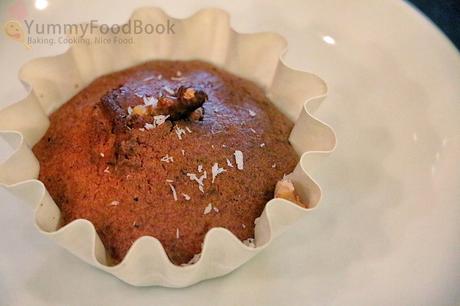 Nut With Grated Coconut Muffin
This Nut With Grated Coconut Muffin is what caught my attention because it doesn't have an official name to it. It was simply named as "Muffin" but I decided probably to give a simple name (here on this blog only for differentiation sake!) to it based on the ingredient composition of this muffin. It's basically a nut-based muffin, not just the walnut on top but the muffin itself. It is then drizzled with bits of grated coconut to complete this muffin. Taste wise, it was pretty decent for a muffin, being a muffin. It has this light nutty flavour and it "burst" even more when chewed together with the walnut on top. Texture is light and then again, it is not very sweet.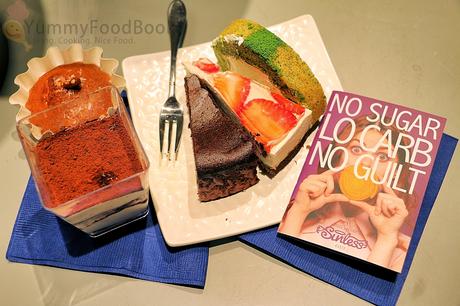 SINLESS desserts by Hisae Sakamoto is what you would expect in typical standards Japanese desserts in terms of presentation and texture – light, fluffy and minimalistic. Although they contain no sugar, my opinion is that you don't have to fear that the desserts will be out of taste. I was fortunate enough to be invited to this event to debunk the myth in my mind prior to this. These desserts indeed changed my perception. I'm not too sure if it's my mind playing on me but I do have this peace of mind after having these delectable desserts compared to if I ate the normal desserts anywhere else.
Not to mention if you are having these desserts in a nice cosy cafe, tucked away from the other bustling side of Ngee Ann City, the Grand Jeté Cafe and Bar.
SINLESS desserts are available at Grand Jeté Cafe and Bar at Ngee Ann City.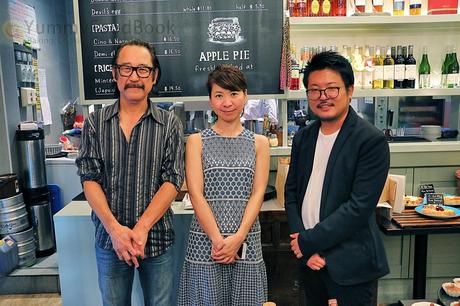 (Left) Hal Suzuki – MD of Planet Ads & Design, (Centre) Hisae Sakamoto – SINLESS Advisor/Pâtissière/Nutritionist, (Right) Makoto Oiishi – MD of Planet Ads & Design
Check out below the other SINLESS dessert products other than the ones featured here!