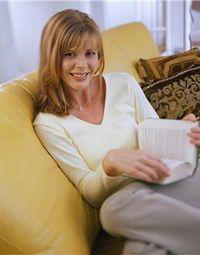 You may not be surprised to learn that single women buy homes on their own at a higher rate than single men... and given that women tend to outlive men this trend is likely to increase as Baby Boomers age.
Single women buy homes for the same reasons anyone does... for stability and investment. But women are more likely to also take into account personal things such as...
Buying close to aging parents
Buying close to children and grandchildren
Buying close to their jobs
Buying close to their children's schools
Because the reality is that women's wages still tend to be lower than men's, single women are more likely to choose modestly priced homes, townhomes or condos. But this doesn't mean cheap. Women tend to want something in move-in condition with low maintenance... not because they aren't capable of doing repairs, but because they want to spend their time doing something else.
While women like new properties, they are less likely to buy before it is built because they want to be able to walk around the place and look out the windows and experience the space and finishes first.
Trends for single women buyers include trends for Baby Boomer buyers as well...
More likely to buy in the city or first-ring suburbs rather than more suburban areas
Will compromise size and cost to get other amenities
Will not compromise on location or quality of neighborhood... walk scores and crime rates are important
Like to have social interaction with neighbors
Want close proximity to stores, shopping, fitness centers, etc
Looking for turnkey homes that don't require renovations
Want low maintenance and high energy efficiency
More likely to be interested in a home security system
Not afraid to be picky and look at as many homes as it takes to find the right one
Sharlene Hensrud, RE/MAX Results - Email- Minneapolis Lifestyle Realtor