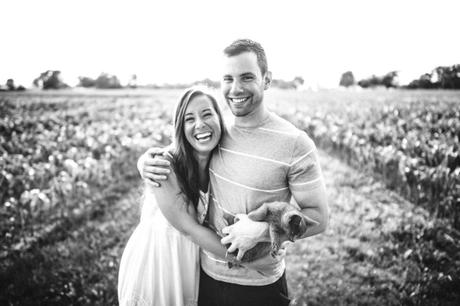 NEWS COPY
Less than one in five loved up Brits has sex on Valentine's Day, a study has found.
Despite it being a day of love, feeling too full from a lavish meal, being too tired and wanting to watch something on TV instead means only 19 per cent of couples actually do the deed on February 14th.
Others who are in a relationship or married admit they don't usually have sex because they don't really celebrating Valentine's Day, were interrupted by the children or think it's a cliché.
In fact, the study by Gü puds, found single people are 19 per cent more likely to have sex on Valentine's Day that those who are in a relationship.
It also emerged that 64 per cent of Brits admit they feel more satisfied by a nice dessert than sex on Valentine's Day.
And 25 per cent claim they would enjoy spending the evening with chocolate as much as they would a lover.
However, one in ten adults admit they would prefer the single life so they don't have to share their dessert - it's no surprise that the pud purveyors at Gü have seen a staggering 1.2 million single ramekins purchased during the week of Valentine's Day.
When it comes to celebrating Valentine's Day, almost a third (30%) of couples would rather stay in and cook than brave the Valentine's Day crowds at a restaurant.
Themed set menus (27%), cheesy restaurant music (21%), and hate seeing other couples kiss (9%) all among the Valentine's restaurant bugbears.
But it's not only couples that will be leaving the satisfaction down to a dessert on Valentine's Day - half of single Brits (50%) believe they deserve a treat on the 14th, with the ten most popular ways single Brits celebrate Valentine's Day in order of preference:
1. Buy myself chocolate / cake
2. Treat myself to a luxury item eg. a watch, pair of shoes, jewellery etc.
3. Go out partying
4. Pop open a bottle of Champagne
5. Have a singles-only party with other single friends
6. Take myself out for dinner
7. Find myself a partner, just for the night
8. Send a bouquet of flowers to myself
9. Kiss as many people as I can to celebrate being single
10. Send myself a Valentine's Day card
Chris Heyn, Gü Head of Brand, comments: "Whilst Valentine's Day is traditionally celebrated by couples, we believe everybody should feel special on February 14th.
"With all the signs pointing to a night-in being the best option - whether you are coupled up or not - we cater for all with our range of delectable desserts which as of last year now include single serve ramekins for those that want some of that undisturbed me and Gü time."
To help singles (and couples) enjoy Valentine's Day, Gü Puds has a range of single serve ramekins in deliciously decadent flavours, including Gü-Zillionaires, Gü York Cheesecake, Key Lime Pie, Chocolate & Vanilla Cheesecake, Lemon Cheesecake and Hot Chocolate Soufflé - allowing couples to mix and match flavour combinations or singles to enjoy a guilt free treat all for themselves.
These melt-in-the-mouth individual additions to the Gü range are available in selected retailers with an RRP of £2.00. Visit facebook.com/GuPuds for more inspiration.
Top ten reasons married Brits don't have sex on Valentine's Day
1. Not in the mood
2. I'm too tired
3. We don't celebrate Valentine's Day
4. Too full from a nice meal
5. One of you fell asleep
6. We were interrupted by the children
7. It's a cliché
8. We wanted to watch something on TV instead
9. Had a headache
10. We got into an argument during/after our date
ENDS