Lots of "pop" music comes in through the Ripple doors, and when we're not busting our brains by headbanging against heavy objects, we appreciate the sublime nature of good pop.  Here's a quick run down on some of the gems that have come through recently.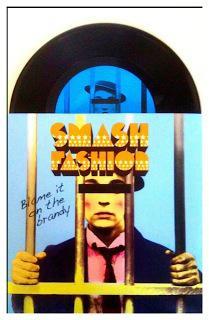 Smash Fashion - Blame it on the Brandy b/w Marionette
Sweet power-pop perfection is the name of the game here, with melodies and hooks sugary enough to drift you into a diabetic coma but chops muscular enough to keep the heart pumping.   In fact, it's that combination of power and pop that really makes Smash Fashion stand out.  "Blame it on the Brandy" is just pure summer fun.  A touch of T-Rex glam, some Cheap Trick guts and a hint of the Raspberries craft.  "Marionette" rides a chugging opening guitar riff to pound out some powerchords and guitar licks.  Vocals are perfectly braced for the song, which has hooks for days and even some cool "oh la la" harmony parts.
File this one next to some of the 60's flavored powerpop masters of days gone by like The Records or The Beat.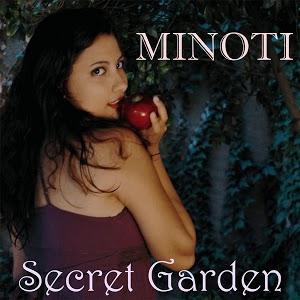 Minoti - So Will You
Got to love these precocious kids.  Minoti grew up in Mumbai, India and moved to Los Angeles, CA on my own when she was 19. Back in India, she started writing songs at the tender age of 11 and released my first EP online at 16. In 2010 she started her own label and released her first album "The Fictional Truth," which was comprised of mostly acoustic songs. In August 2012, she successfully funded her 2nd album funded through Kickstarter and" Secret Garden" hit the streets March 4, 2013. And yes, she engineered, produced, wrote, composed and sang on the entire album.  She calls it "raw Indie-Pop album with some 90's Alternative influences."  I call it catchy as the ebola virus.
Not to make too much of her Indian heritage, but there's definitely a little "sound of Hindi" hiding within the structure and music of "So Will You."  Just an air of an Eastern/exotic vibe that makes the song really stand out for me.  Essentially a "fuck off" song to the betrayal of a friend or lover, Minoti's voice is understated and the music moves with a clever coolness.  Apparently, there's a big Superwholock vibe to the video.  Now I gotta figure out what that means. :)
http://www.minotimusic.com.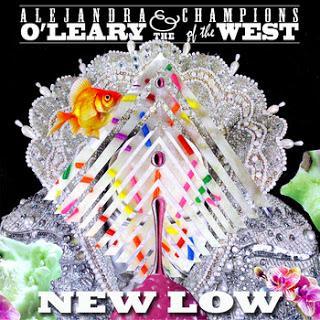 Alejandra O' Leary and the Champions of the West - New Low single
Today we have a single from Ann Arbor, Michigan's Alejandra O'leary and the Champions of the West.  That's the most American name I have heard in a while.  :)  So seriously, it's a catchy ditty.  Citing influences of Elvis Costello, The Beatles, Lucinda Williams, and David Bowie, Alejandra and her band have made a dreamy, mid-tempo, slightly angsty pop sound with their new single "New Low". 
It's a pretty straight forward song.  No crazy turns in the song writing process.  The production is very clean and full featuring beautiful harmonies and keys with some queues that remind me of my future wife's, Norah Jones, last record or two...and not just because it's a female fronted pop group. 
I checked out a couple of her other tunes, I think she has a good going on if you like your music to have the consistency of cotton candy: light, airy, and pretty sweet.   I hope she takes a turns towards the Blondie and The Talking Heads in the future.  I think it would fill out the songwriting a bit and make the group a little more danceable, but for now, it's a solid effort.
Official Website: www.alejandraoleary.com
Facebook: www.facebook.com/alejandraoleary