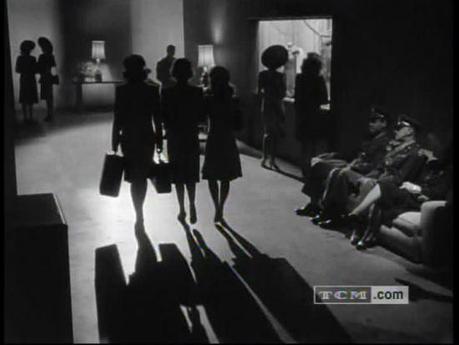 Since You Went Away is an epic film that feels a little different from other epic films. It's about wartime, but you won't find any large-scale battle scenes in it. It is so strongly a product of its time, it's very easy for modern audiences to look at it as a historical saga. But Since You Went Away was released in 1944, so there was nothing historical about it at the time it was produced. Unlike many other epic films, many of Since You Went Away's settings are downright mundane: bowling alleys, airplane hangars, hospitals, fields, train stations, and of course, the Hilton home. (Although, the Hilton home is very lovely.)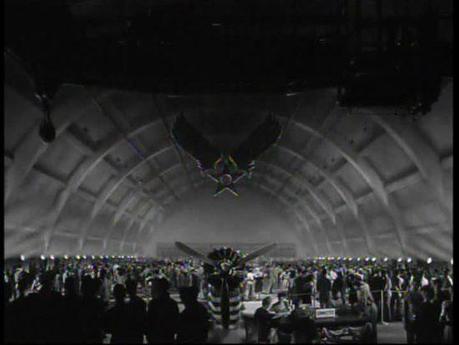 However, Since You Went Away lacks none of the grandeur generally associated with epic films. Cinematographers Stanely Cortez, Lee Garmes, George Barnes, and Robert Bruce were responsible for creating some of the most breathtaking cinematography I have ever seen. Their cinematography took those common, run-of-the-mill settings and gave them that distinct touch of Hollywood grandeur.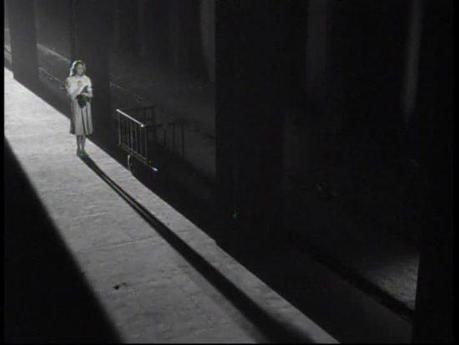 The first time I saw Since You Went Away, the cinematography was one of the first things that grabbed my attention.  There were so many shots that completely blew me away and instantly became some of my all-time favorite movie shots. Imagine my surprise when I found out Since You Went Away did not win the Academy Award for Best Cinematography (Black and White). As much as I adore the cinematography in Since You Went Away, it's really hard to say "It was robbed!" when it was part of an incredible year for black and white cinematography. The competition was extremely tough that year and it certainly lost to a worthy opponent – Otto Preminger's Laura.  Other films nominated for Best Cinematography (Black and White) at the 1944 Oscars included The Uninvited, Lifeboat, Gaslight, and Double Indemnity. If you're going to lose an award for cinematography, I suppose there's some consolation in being in the same company as Double Indemnity.