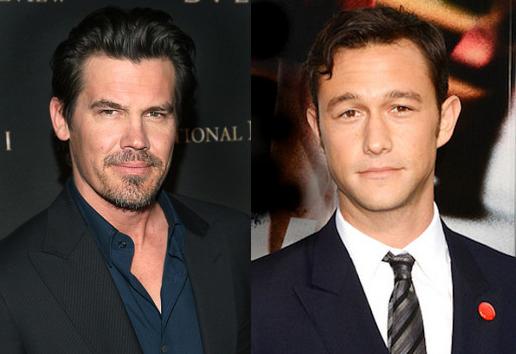 Casting for Robert Rodriguez and Frank Miller's Sin City: A Dame To Kill For is on a full blitz. First, it was announced that Joseph Gordon-Levitt would be entering the film production after he'd actually been offered (and turned down) Gareth Edward's Godzilla. Now comes word that Josh Brolin (No Country for Old Men, Men in Black III) and Christopher Meloni (Law and Order: Special Victims Unit, Man of Steel) have joined in as well. Josh Brolin will be playing the part of Dwight, previously played by Clive Owen in the original Sin City. The official press release has the reason for the change:
In SIN CITY: A DAME TO KILL FOR, Dwight is hunted down by the only woman he ever loved, Ava Lord, and then watches his life go straight to hell.  Chronologically, this story takes place prior to "The Big Fat Kill" (featured in the film FRANK MILLER'S SIN CITY) and explains how Dwight came to have a dramatically different face.
Production on Sin City: A Dame To Kill For has already been going steady for a while featuring reappearances from actors in the 2005 original including Jessica Alba and Mickey Rourke. It has been shooting at Rodriguez's Austin studio under complete control by the director.
Sin City: A Dame To Kill For is slated for release on October 4, 2013.