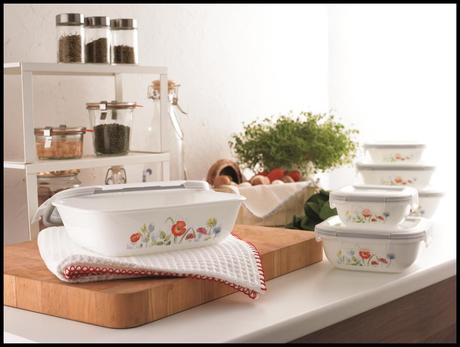 After a hectic day of work, preparing a delicious meal in a short time and presenting it in an appetising manner on the dining table is a constant challenge in today's busy lifestyle. World Kitchen is proud to introduce its latest product range, Corelle Snapware – a new stylish 3-in-1 dinnerware and bake-ware that allows consumers to bake, serve and store.
The Corelle Snapware is a fresh take on serve-ware that seamlessly transitions from table to food storage for the fridge, freezer and on-the-go, providing a hassle-free experience during mealtimes. Featuring five different decorative patterns – Floral Coronet, Provence Garden, Lilyville, Warm Pansies and Winter Frost White – it is a stylish kitchenware that allows you to serve proudly and store confidently.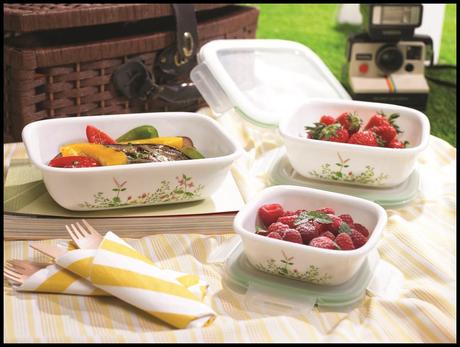 "We are very excited to bring Corelle Snapware to Singapore. The new range offers convenience, is hassle-free, fashionable and an integral part of an enjoyable family meal together. We constantly place the consumers' needs at the heart of our product innovation. For example, Corelle Snapware is designed to stack on top of each other easily, and nest like Russian dolls, conserving valuable kitchen space," Antonio Villacampa, President, World Kitchen Asia Pacific. "We are confident that this new series will allow you to prepare home cooked meals conveniently, serve them proudly during meal times, and store food confidently for wherever you go."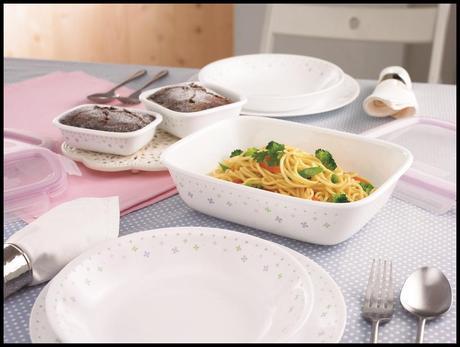 By combining the core competencies of two of World Kitchen's famous brands, Corelle and Snapware, this new range of products provides the consumer the best of both worlds: the signature Vitrelle® glass three-layered sandwich construction of Corelle dinnerware and the advanced Snapware technology that provides 100% airtight storage system with maximum leak proof security.
5 great benefits Corelle Snapware brings to you:
1. Table-worthy – Modern, clean and simple form
Delicately shaped with rounded corners for easy handling, Corelle Snapware is well coordinated with existing Corelle patterns, making the dining table fresh and attractive.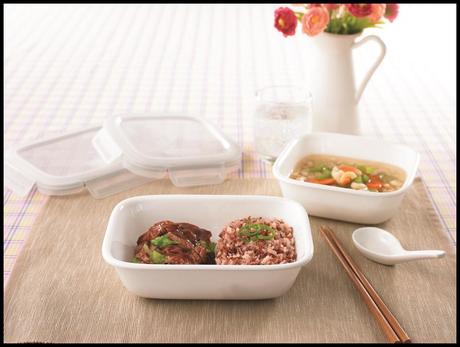 2. Inspiring – Special and decorative patterns
The modern and fresh floral designs for Corelle Snapware are fashionable and are a pleasant addition to the dining table décor, suitable for all occasions, putting a special touch and joy to daily mealtimes with family and loved ones.
3. Durable and versatile
Transition from serve, to store and on-the-go with the same product. The signature Vitrelle three-layered glass construction of Corelle dinnerware makes it lightweight yet resistant to breaking, chipping and cracking. Combined with Snapware's 100% airtight storage system with maximum leak proof security, it is the ideal product for seamless transitions from baking, steaming, serving, to storing. Corelle Snapware has all the qualities to serve proudly and store confidently.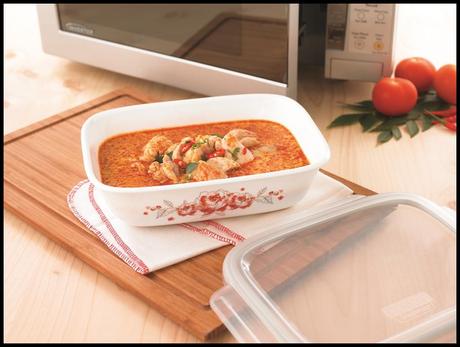 4. Effortless and hygienic – Easy to clean with non-staining glass
The non-porous Vitrelle glass is hygienic and non-staining, and works perfectly even on acid-based recipes such as tomato-based sauces, lemon-infused dishes, and pickled foods. Not only is it dishwasher safe, the silicone gaskets can be removed easily for cleaning.
5. Smart and efficient – Useful sizes and designs
The Corelle Snapware is available in six different sizes and are all designed to be nestable, saving valuable cabinet space. The lid can also be stacked neatly and firmly on top of one another for efficient storage.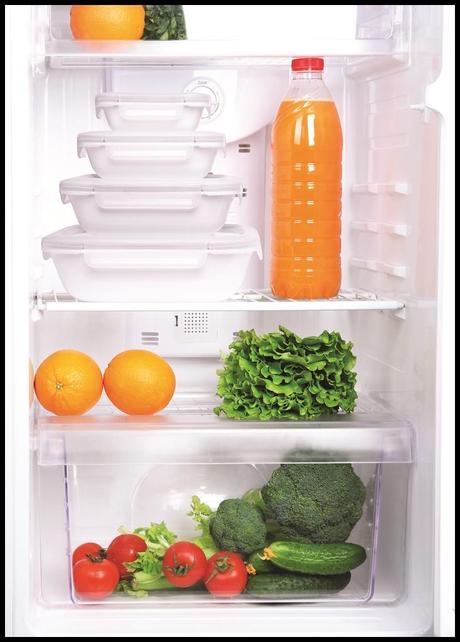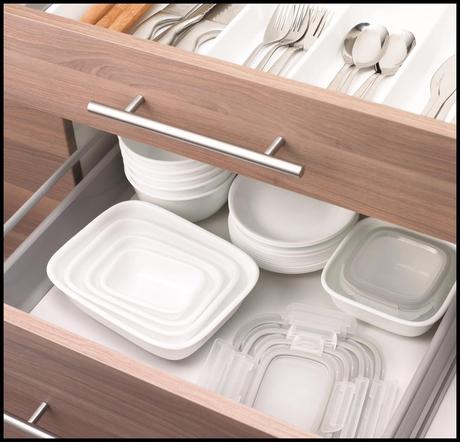 The Corelle Snapware will officially launch in the Singapore market on 18 July 2014 and will retail between $23 to $40 for its open stock designs. The new range sets will retail for $50 for a 4-piece square set and $68 for a 6-piece rectangle set.
Consumers may purchase the new Corelle Snapware at BHG Bugis, BHG Tampines, Courts Megastore Tampines, Haller Kitchen at IMM, John Little Marina Square, John Little Jurong Point, Metro City Square, Metro Sengkang, Metro Woodlands, Mustafa Centre, OG Albert, OG Orchard Point, OG People's Park, Robinsons JEM, Robinsons Orchard, Robinsons Raffles City, Takashimaya Department Store, TANGS Orchard and TANGS VivoCity.
As part of its promotional launch, Corelle Snapware will retail between $13.90 to $23.90 for its open stock designs. The new range sets will retail for $29 for a 4-piece square set and $39 for a 6-piece rectangle set from July to September 2014 at its promotional roadshows. Consumers will also get a chance to take part in a sure win 'spin the wheel' contest, with a minimum spending of $80 in a single receipt and an additional chance with the purchase of any Corelle Snapware during these roadshows.
Roadshow Dates and Locations
11 July – 31 July: TANGS Orchard and TANGS (Hot spots within store)
4 August – 17 August : Metro Causeway Point Atrium
25 August – 14 September: Courts Tampines Mall (Hot spots within store)
12 September – 28 September: Takashimaya Square
For more information on Corelle Snapware and World Kitchen, please visit http://www.worldkitchenasia.com/sg.
(*Picture credits: Corelle Snapware)
More from YummyFoodBook
EVERYDAY ONE-FOR-ONE DEALS ANYWHERE? HERE'S HOW WITH THE ENTERTAINER APP

12 COOKING TIPS GRANDMA WOULD SAY TO YOU

CUPCAKE MAKING CAMP – (CHRISTMAS THEME)

ANNALAKSHMi – INDIAN VEGETARIAN DINING

HOW TO COOK QUICK HEALTHY DINNERS DURING BUSY WORK DAYS