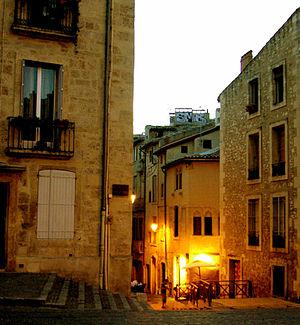 Image via Wikipedia
Do you find it interesting to study French in France and enjoy an incredible journey of both travel and learning? If you say yes with this question along with a wide smile on the face, then you would definitely love to study French in one of the prestigious places in France, which is Montpellier.
Language schools in Montpellier are excellent institutions that teach French language to its maximum level. No matter what stage a learner is in his French language learning, our language schools in Montpellier will adjust to this stage and allow that learner to easily learn French at his own level of comprehension. No wonder people are really willing to learn French at language schools. They know that these schools have systematic teaching techniques that enable them to master French language and uphold this ability to for personal and employment purposes.
Yet, discussing all these features that our language school has, learners are not only given the privilege to learn the language but they are also provided with activity programs that learners themselves will appreciate. Montpellier language schools offer a wide range of activity options from cultural visits, sports, excursions, sightseeing, and even relaxing on its famous beaches. Cafes and restaurants are even trends that learners can go out to. French learners are greatly encouraged to use their social skills to continuously speak out their target language and learn it in a more natural manner.
Have you thought why our language school in Montpellier are promoting this? Well, they just simply believe that "Cultural activities play an important role in learning and understanding a foreign language as learning a foreign language is also learning about culture and people".
So, where else would you still prefer for a quality language learning in French? Go to no other place but in France only, and avail our enjoyable and wholesome activities that will enhance your skills in French language!