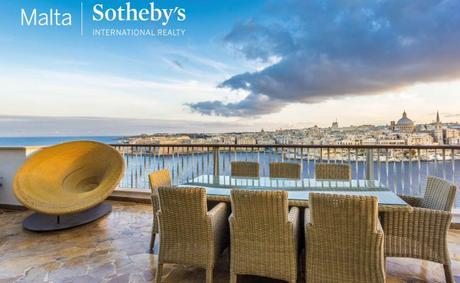 From a sprawling waterfront estate in New York, to a seafront duplex penthouse in Tigne Point, the selling reach of Sotheby's International Realty is indeed global.
The monthly edition of the significant sales has just been issued. This booklet highlights astonishing sales worth millions that have been reported throughout the international network of Sotheby's International Realty in the month of March.
The highest net-worth property that has been recently sold, is situated in the heart of Colorado, USA. This property has been sold for over an astounding $16 million. This 83,000 square foot home has been recently used as a guest ranch. Situated in Vista Verde Park, this ranch is surrounded by 587 acres of untamed land which also forms part of the Zirkel Mountain Range.
Malta SIR has also concluded another significant sale for over €4 million, this time in the lifestyle development of Tigné Point.  This duplex penthouse has wrap around terraces with views that extend from Manoel Island all the way to Valletta bastions, and an alluring private pool. This property also includes a bespoke kitchen with a state-of-the-art appliances, a home cinema and a 4-car garage.
This report mentions other countries where high-end and net worth properties have been sold. Some locations include the Czech Republic, South Africa and Australia.
Malta SIR is specialised in connecting the finest properties to the most prestigious clientele in the world.  Our brand has a commanding presence worldwide with more than 20,000 sales associates located in 880 offices in 70 countries and territories worldwide.
For more information on how Malta SIR can represent your valuable property, kindly direct your request to [email protected] or call +35620108070.