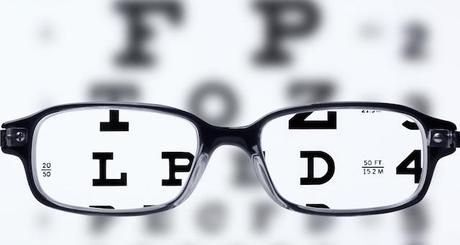 It happens to the best of us. As we age, our vision diminishes. Our pupils shrink, allowing less light to enter our eyes, resulting in a dimmed distortion of colors. The lenses of our eyes lose elasticity, reducing our ability to focus our vision.
It's more than a nuisance. It's a problem for integrated marketers designing signage that must be visible to older generations. And that's a lot of us. Thirteen percent of the U.S. population is 65 or older. According to the United States Census Bureau, this population is projected to more than double by 2060.
Marketers, take note: You must create signage that caters to the unique challenges experienced by the aging eye. The easiest way to do this is to select fonts that are easy on the eyes, and the standards set by the Americans with Disabilities Act (ADA) is a starting point.
The ADA standards prescribe body-width to height and stroke-width to height ratios for the use of appropriate typefaces in signage systems. The recommendations include typefaces such as:
Bodoni Book
Century Schoolbook
Frutiger Bold
Futura Heavy
Garamond Semibold
Glypha Roman
Helvetica Bold
Syntax Bold
Times New Roman
Univers 65
However, integrated marketers should look beyond the ADA guidelines to assess their audiences' needs.
"Even though many typefaces meet the requirements of the ADA, they may not all function well with the aging eye, cautions Paul Nini, a visual communications designer. "In general, sans serif faces appear to be the most readable. Typographic designers must undertake a more comprehensive study of this subject and develop typefaces that work well with the common vision problems of the aging population."
Beyond typeface selection, signage also must be placed at an accessible point and viewing height as well as be adequately illuminated to be functional for the aging eye. For additional tips, read "Marketing with Signs: Placement is Key."