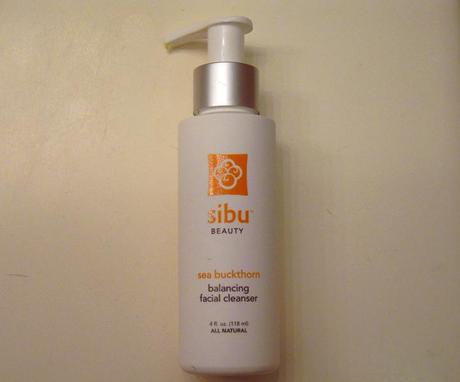 Sibu Beauty Sea Buckthorn Balancing Facial Cleanser – Review
I was introduced to Sibu Beauty when I won a giveaway in January by the lovely Theresa of DearCreatives.com!  Before this, I had never heard of Sea Buckthorn, or any of its benefits. It's quickly making the news and Sibu Beauty's popularity has soared, especially since their recent magazine press. Here's what Sibu Beauty's all about:
Bruce McMullin founded Sibu in 2003 after series of events led him to Calcutta, India where he crossed paths with an ayurvedic specialist in Chinese plants and herbs. In passing, this expert mentioned a powerful holy fruit, the Sea Buckthorn berry.

The sea buckthorn berry fortifies itself against the elements by producing an array of powerful nutrients. Known as the "beauty berry" across Europe and Asia, sea buckthorn contains over 190 bioactive compounds that restore, revitalize, and protect youthful beauty – from the inside-out AND outside-in.

With over 190 bioactive compounds, sea buckthorn is an unsurpassed source of Omegas 3, 6, and 9. And it's a rich source of the elusive essential fatty acid, Omega-7, an essential fatty acid vital to collagen production and healthy skin, hair and nails.
Sea buckthorn sounds like a pretty amazing fruit, so I was really excited to try this cleanser out! I mean, it has the elusive Omega-7 – who's really heard of Omega-7? It's always 3, 6 and 9. After doing a tad of research, it seems like macadamia nuts also have omega-7, so could you imagine a facial serum with both macadamia and sea buckthorn oil? Oooh.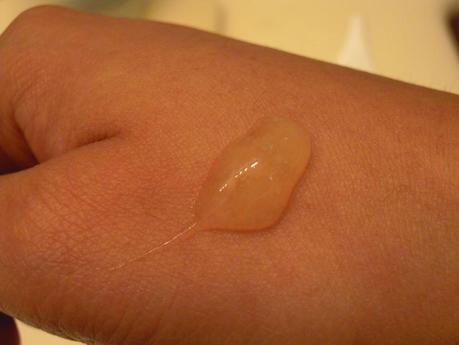 So. Anyway. Off to the review! Above is the consistency. It's your average gel-like thickness – not too runny, yet not so thick it feels like slimy blobs. It forms a very light foam, and has tiny, tiny micro-particles for super-gentle exfoliation. The cleanser smelled like slightly like oranges – it had a very fresh, clean citrus inspired scent, which I'll assume is the sea buckthorn berry. I like it a lot – definitely feels great after a long day.
Sibu Beauty Balancing Facial Cleanser does a great job dissolving oil and removing makeup, and deep cleans very thoroughly. As with most natural beauty products, you don't need a lot of product to gain the full benefits – a tiny squirt will do for your face and neck. The light lather rinsed easily, leaving my skin squeaky clean and definitely oil-free. In fact, I think it cleans a bit too well- my cheeks and forehead felt a little dry, and I have normal skin. Regardless, I did notice my skin looking bright and I felt refreshed.
Out of curiosity, I decided to wash my hands with it after applying moisturizer, and it did a fab job at that as well! My hands ended up cleaner without any residue, unlike some soaps I've been using lately.
Sibu Beauty's cleanser is an excellent face wash and definitely does its job well. I'd caution against using it if you have dry skin, as it may be too drying for you. Should be fine for oily skin, though. This is a great back-up cleanser for me, and I still use it when my face feels particularly grimy or after a sweaty workout.
Ingredients: water, decyl glucoside, coco betaine, sd alcohol 40-b, lauryl glucoside, hydrogenated jojoba oil, carrageenan, glycerin, phenethyl alcohol, sea buckthorn fruit extract (hippophae rhamnoides), sea buckthorn seed oil (hippophae rhamnoides), panthenol , silk amino acids, coco-glucoside, glyceryl oleate, xanthan gum, sodium levulinate, sodium phytate, sodium anisate, fragrance (from orange and lemon essential oils
Certified Organic?:  No
Average Price: $17.95
Buy at: Sibu Beauty
Rating:





I got this product for free through a blog giveaway, and was not paid by the company to give this review.