This last week seemed to be the week of running out of everything. That actually doesn't happen to me very often, but I ran out of daytime and evening moisturizer, as well as my go-to lip balm. So frustrating! I had been planning to order everything from Vitacost where you can find many of the beauty products I use at reduced prices, but once that last drop of Sibu Beauty's Sea Buckthorn Oil disappeared, I had to make an emergency dash to Whole Foods. Since I've managed to use up an entire bottle, and I don't think I've ever really mentioned it here, I figure it's about time for a review!

J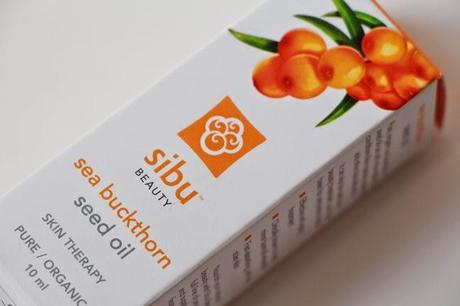 There's no secret that I must really like it since I couldn't live without it! So, what exactly is this miracle oil? Well, Sibu Beauty makes a 100% therapeutic-grade Sea Buckthorn Oil, so there are no fillers, binders, nasty chemicals, and the like. Sea Buckthorn Oil comes from the Sea Buckthorn berry, which grows in the Himalayas. According to Sibu's website, it "contains over 190 bioactive compounds that restore, revitalize and protect youthful beauty…." It is loaded with nourishing antioxidants and fatty acids, including Omega-7, which a rare amino acid vital for building healthy hair, skin and nails, and is vital for collagen production. It can even be taken internally to aid digestion! Basically it's a wonder berry, but what exactly does it do for the skin?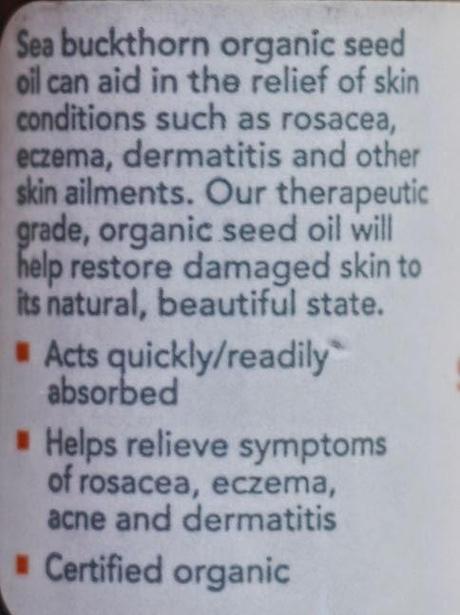 Firstly, it is for all skin types. I have combination to oily skin that is highly breakout-prone. I had been using the Badger Damascus Rose Antioxidant Face Oil (see my review here), and I still like that oil, I was just finding that I was waking up with too much shine to my face. Seeking something new, I went with the Sea Buckthorn Oil because it is quickly absorbed and may help promote skin recovery and healing- important to someone with a lot of active breakouts. I have heard that it is also good for blemish-prone skin (I'm guessing for the aforementioned reason), as well as being a great anti-aging oil. The Sibu website also says that it can help diminish wrinkles and age spots. I don't really have age spots, but definitely have some acne scarring that could use fading! I also love that this is 100% pure Sea Buckthorn Oil that is sourced through fair trade agreements with the local harvesters in Tibet (I desperately want go to Tibet!).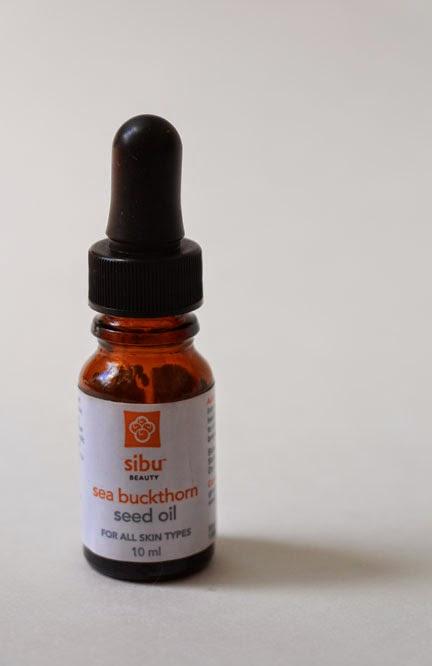 So, seeming like a great oil for my myriad of issues, the Sibu Sea Buckthorn Oil seemed perfect. And obviously I like it enough to not want to wait a day without it!

J

Firstly, I apply about 4 drops at bedtime for my moisturizer (the bottle has a fantastic dropper top). It absorbs quickly and doesn't leave a trace of shine to my face, though I would say I have a "healthy glow" – in other words, my skin looks brighter, hydrated and just happy. It feels very nice in that my skin feels perfectly hydrated. I feel like you could easily adjust the amount of hydration with the number of drops used too. So for those of you with drier skin, if needed you could use a bit more and I think you'd be in fantastic shape as well! The only downside to it is the scent. It's the natural scent and I'm not quite sure how to describe it, but it smells kind of funny. It's not terribly unpleasant, nor is it unbearable, but it's not the nicest of scents. I can totally overlook that though given the way my skin looks and feels!!!

J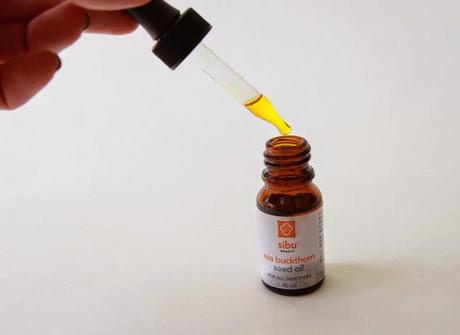 As for any differences in my skin, I have definitely noticed some improvements. I can't attribute them all to the Sea Buckthorn Oil, but certainly some of them seem pretty likely to be linked. Firstly, my face doesn't look like an oil slick when I wake up in the morning. It looks hydrated, calm and feels so soft. My pores look plumped and less noticeable (I'm guessing fine lines and wrinkles would be affected in a similar manner), and my skin feels perfectly hydrated – not too oily, not too dry. My acne has improved, but I have also been changing topical medications with the dermatologist as well, so I'm not sure which is more likely to be helping. I do feel like any pimples have been less severe and heal quicker, sometimes never really even surfacing. Any marks left behind are less severe and seem to fade faster. I absolutely adore the Sibu Beauty Sea Buckthorn Oil and would highly recommend it to anyone looking for a great moisturizer and/or oil!!!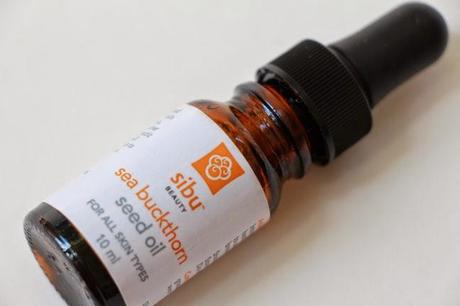 The Sibu Beauty Sea Buckthorn Oil is available in a 10mL dropper bottle and a 30mL dropper bottle. The oil itself is a rich yellow in color that does not affect the color of the skin in any way. The 10mL bottle retails for $15.95; the 30mL retails for $34.95.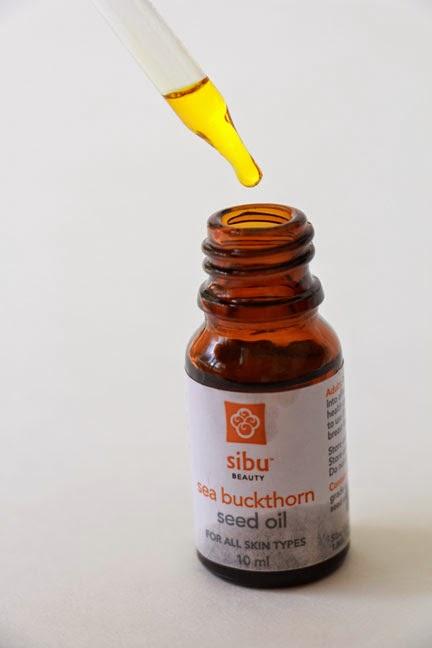 You can purchase Sibu Beauty products on their website, or you can find them at a reduced cost on Vitacost – I highly recommend Vitacost (I just placed my first order and it's fantastic! They have so much food, beauty, health, pet, makeup, etc). If you'd like to purchase through Vitacost, you can save $10 off your first order using my referral link here. I am not affiliated with Vitacost, but do receive a $10 credit if you use my link.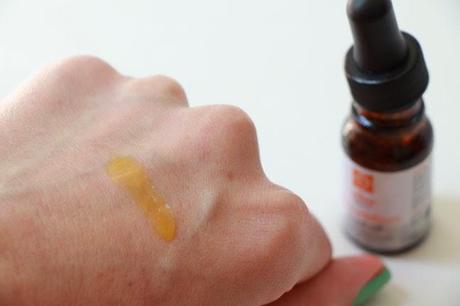 I hope you enjoyed this look at Sibu Beauty's Sea Buckthorn Oil and I'd love to hear about your favorite facial oils and/or moisturizers! Leave a comment below.

J