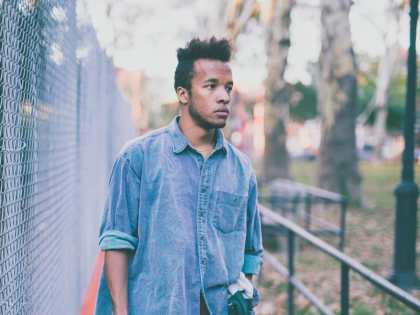 Two of my favorite artists, at my favorite venue, what more could I ask for? That was the case for Tuesday night when Alina Baraz and Cautious Clay played a sold-out show at Brooklyn Steel.
Cautious Clay, a twenty-four-year-old R&B artist from Brooklyn, truly stole the show. I went in not knowing too much about the artist, and instantly fell in love with his music and stage presence. He played a short thirty minute set, but left a lasting impression. The talented artist can not only write, sing, and produce, but he can also play three instruments: guitar, saxophone, and flute. Needless to say, I was impressed. Cautious Clay, also known as Joshua, just released his debut EP, Blood Type, February of this year and fairly recently made the switch from working at his day job to working on music full time.
My favorite songs from his set would have to be "Call Me," and "Stolen Moments," his voice demanding the attention of the room. Cautious Clay is honest and self-aware, his songs discussing everything from love lost and student debt. Highly recommend checking out his EP, or catching him on tour.
Next up, Alina Baraz took the stage. As much as I am a fan of her music, her live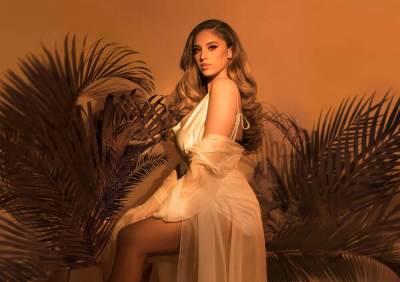 performance was a bit disappointing. There were times where her band and backup dancer seemed to outshine her stage presence rather than complement it. Despite that, the crowd kept the show high energy. Each intro was followed by an audible shriek or gasp, accompanied by the audience singing every word. Moments like these remind me why I love music and live concerts so much.
She played a diverse set with songs from her latest release, The Color of You, to tracks from her debut release, Urban Flora. Alina shared with the crowd that she didn't know if she could sing, or even write, when the EP came together. It's amazing to see her go from that moment to playing sold out shows. Best moment of the night was when Alina closed with "Electric." This was the first song I'd heard of hers and it was an amazing experience to hear it live.