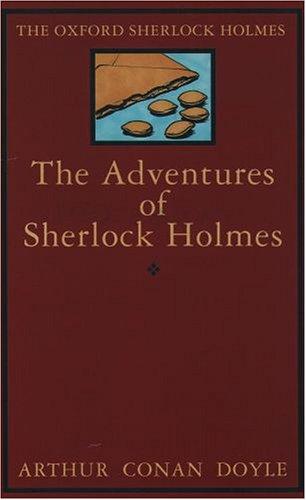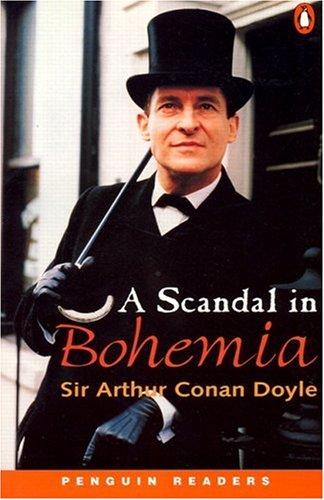 What's it all about?:
The Adventures of Sherlock Holmes is the series of short stories that made the fortunes of the Strand magazine, in which they were first published, and won immense popularity for Sherlock Holmes and Dr Watson. In the first story, Holmes is hired by the King of Bohemia to recover blackmail evidence, held by the woman whom the king once promised to marry, but who he abandoned for a woman of noble birth.
What did I think?:
Regarding the infamous Sherlock Holmes, I had only read one of the stories "The Hound of the Baskervilles," when I was a teenager, but reading A Study in Scarlet  recently, and thoroughly enjoying it, I knew I had to read all the Holmes stories published. In this tale, Dr Watson (our constant narrator) has not seen Holmes for a while, they are no longer "flatmates" as Watson is married, and he worries about Holmes' constant desire for solitude and increasing dependance on cocaine. I have to say, the opening lines of this story are among the best first lines currently published in fiction:
"To Sherlock Holmes she is always the woman. I have seldom heard him mention her under any other name. In his eyes she eclipses and predominates the whole of her sex."
This opening excerpt talks about Irene Adler, the only woman to have ever out-foxed the great Sherlock Holmes. Holmes first comes across this lady when the King of Bohemia comes to him, desperate for his help. There is an incriminating photograph of Irene and the King in her possession, and she is blackmailing him, as he prepares to marry. The King is frantic that he should have this photograph back, as the lady is not of a high social standing, and the photo may ruin his reputation and his current relationship. Previously, he has tried to buy, bribe and steal the photograph, but the intelligent, cunning and ruthless Irene has always managed to out-smart him. And she manages to do the same thing to Holmes, even though he dons various disguises, plays different characters, and is presumed by Watson to be the "master of disguise." A written letter to Holmes at the end pacifies the worried King and even leads him to announce that "she would have made an admirable queen."
I love how Doyle's stories are written from the point of view of a bewildered Watson, who is continuously baffled by Holmes' powers of deduction. I also enjoyed that the great Sherlock Holmes was finally proved to be human, and able to be beaten! And by a woman, no less. In 1892, when this was written, the era was filled with male dominance, and Doyle giving Irene Adler wit, intelligence and cunning (as well as the obvious beauty) shows how ahead of his time he was. The only quibble I have was this story is that it was too short! By the end, I was hooked and felt quite disappointed on finishing. Nevertheless, I am eagerly anticipating more Holmes in the future.
Would I recommend it?:
But of course!
Star rating (out of 5):

NEXT SHORT STORY: Butcher's Perfume, Sarah Hall from the collection The Beautiful Indifference