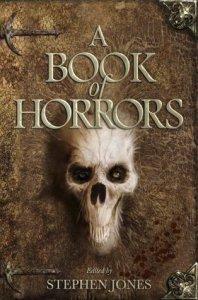 What's Getting It Wrong all about?:
Getting It Wrong takes a radio quiz show and the actions of "phoning a friend," to horrifying new extremes.
What did I think?:
Ramsey Campbell is a name I've often heard in various circles as a master of the horror genre who has been churning out his work for the past fifty years, influenced and compared to H.P. Lovecraft by many. Even though he seems to have woefully passed me by, I was really excited to read some of his work and I'm happy to announce that his short story, Getting It Wrong, did not disappoint. It is obvious to me that the fluidity of the writing and chilling finale of this story comes from years of experience and he's certainly mastered his craft.
This short story follows a few days in the life of Eric Edgeworth, who lives solely for films and the joy they bring him. None of this new rubbish you understand, but the classics, like Hitchcock and great actors like James Dean and Cary Grant. He works at the local cinema complex but sadly, doesn't seem to have many friends, perhaps due to the age difference between them (usually a few decades) but he also seems to be somewhat of a loner. That is, until one night at midnight when he gets a strange telephone call to ask if he will be the expert friend on a quiz show for a lady he barely speaks to at work but is aware of, Mary Barton.
At first, Eric believes this to be some sort of joke that his colleagues are playing on him although he notices that Mary is becoming increasingly more terrified as he answers a question about a particular film wrong three times – unfortunately the maximum amount that is allowed. When he sees Mary at work the next day, he notices she has a rather large, bandaged finger but thinks nothing of it until once again that night, he is called to answer another film-based question for Mary of which she is desperate for him to get right. This is a radio show, there's reasons for that and we begin to understand why it cannot/should not be broadcast on television. When Mary doesn't turn up for work the next day and Eric has one final chance to help her, the tables begin to turn – NOT in Eric's favour and this turns out to be the most deadly quiz show in history.
I really loved the way the author set this short story out, his brilliance in ramping up the tension, ever so slowly is undeniable and certain little lines, placed perfectly at certain points in the narrative gave me chills:
"It's not a show for children, Mr Edgeworth."
I had so many unanswered questions about both the characters and the narrative. Just why was Mary Barton doing this quiz show in the first place? Why didn't Eric grab a moment to speak to her when he saw her at work after the first phone call? However, if these questions were answered for me, I don't think it would have made the story as thrilling as it ended up being. Although I didn't feel the characters were developed very far, it didn't affect my enjoyment of the story-telling and I appreciated it for what it was, an exciting read with an ending that I'm still thinking about and wondering… just what happens next??
Would I recommend it?:
But of course!
Star rating (out of 5):

NEXT SHORT STORY: The Haunter Of The Dark by H.P. Lovecraft from the collection The Definitive H.P. Lovecraft.