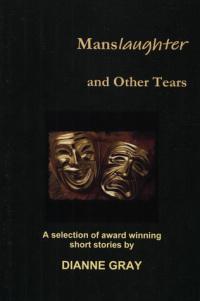 What's Hot Dog Stand all about?:
Hot Dog Stand is about a woman whom after witnessing a horrific accident earlier in the day ends up precipitating her own worst possible day ever.
What did I think?:
I came to this story with HUGE expectations after reading and adoring the previous story in the collection, The Butcher Of Meena Creek. Hot Dog Stand is still a great read and a very quick little story to devour but it didn't quite grab my attention as much as Butcher Of Meena Creek did. However, it's still a damn fine piece of fiction and I can definitely appreciate the talent of Dianne Gray as a short story writer and, like before, can clearly see why these stories are described as "award winning." They certainly have something extra to recommend them and you can really see the difference from when you read another short story that is sadly lacking this extra little bite.
Okay, so our protagonist is an unnamed woman who witnesses a terrible hit and run where a stranger is killed by a maniacal driver in a blue van. The poor man happens to be holding a hot dog at the time and it appears to be the only thing our narrator can focus on. She was propelled into a shop window and suffered a bleeding nose but she was standing right next to the victim when it happened and it could have quite easily been her. The accident traumatises her considerably and she is looking forward to getting home and getting some much needed sympathy from her husband Phil.
Unfortunately, Phil is not a good egg at all. Our narrator realises that she should have listened to her mother when she tried to warn her about men like Phil and isn't it always the case that our mom is always right about things like that? Our narrator is about to find out the hard way that Phil doesn't care for her, her feelings or indeed anyone else in the way he should but it is the way she reacts that is very surprising. Maybe it is the accident that morning that has messed with her head, perhaps it is because she has suspected something is not quite right for a while now – who knows? Absolute bedlam ensues in the most chaotic and crazy way you could never imagine and was certainly an unexpected turn in the narrative for me personally. And the ending? Well, I just had to smile.
This is one of those short stories where you really can't give too much away so I'm hoping I've been annoyingly vague enough! From where it first started, as a witness to a fatal car accident to where it ends up…. the turn of events in just a few pages was amazing and thoroughly enjoyable and thrilling. You really feel for our slightly naive narrator who has had possibly one of the worst days ever that it's possible for a person to have but it's the way she reacts to her situation that completely blows your mind. Loving this collection so far!
Would I recommend it?:
But of course!
Star rating (out of 5):

NEXT SHORT STORY: Blue Moon by Lucy Wood from the collection Diving Belles.
Advertisements