You must resist the urge to build an outfit comprised of tacky plastic accessories from Party Packagers. The Dollarama shamrock bra is not your friend.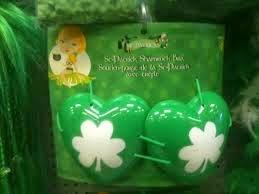 You need an ensemble that will make you look elegant and sophisticated through all tonight's Guinness and through tomorrow's walk home.
May we humbly suggest:
Follow Jenny Villamere's board St. Patrick's Day on Pinterest.