When this wintery festive season arrives, I am constantly thinking of what all to shop. Being an Indian, I know that I have a vast variety of items that I could buy in one go an never think of anything else which normally never happens - for anybody - let's accept the fact.
So what is better than posting one beautiful item in varieties so we can have some (if not a lot) idea of what we can shop for when out in the market or becoming blind by shopping online. (
By the way, i am almost blind because I am short sighted - I can't recognize faces and read anything at a certain distance. I will give you exact figures soon.
) So coming back to the post- to me such posts really help in deciding what I should pick and what not. So I am out in the market, I ask the shop keeper what exactly i am looking for walk out of the store if it is not there. Got it!!
So today I have picked
Mini Clutches
or
Hot Knots
for us-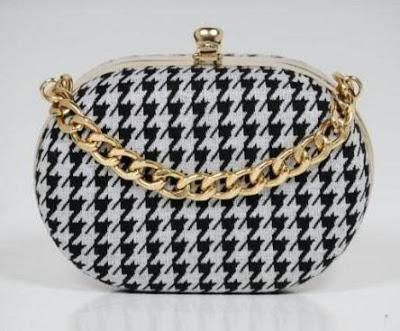 Material
- Woolen fabric with machine-woven pattern
Print Style
- Dog-tooth
Details
- Gold Chain details
Designer Name
- Laura De La Vega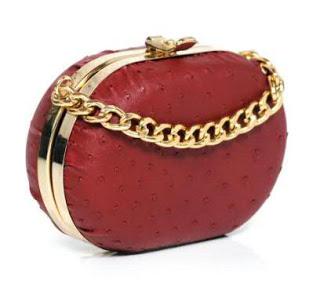 Material
- Real leather
Print Style
- printed in ostrich leather
Details
- Gold chain details
Designer Name
- Laura De La Vega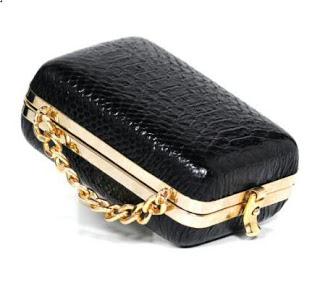 Material
- Material Used : real leather
Print Style
- printed in crocodile like leather
Details
- Gold chain details
Designer Name
- Laura De La Vega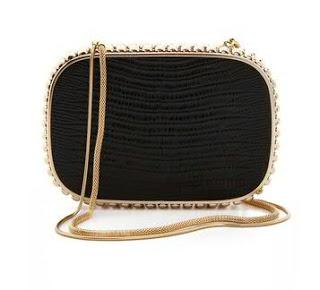 Material
- Material Used : real leather
Print Style
-Lizard-like
Details
- Oxidized Snake Chain along with polished links
Designer Name
- Hungarian designer Judith Leiber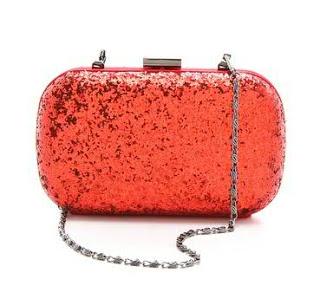 Material
- Metal
Print Style
-Two-toned glitters
Details
- Optional chain strap, glass beads
Designer Name
- Serpui Marie
Take These Mini Clutches with These 5 Festive Contemporary Indian Outfits -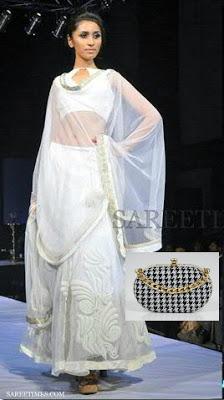 Plain white
Anarkali suit
and
golden/silver gota patti
in dupatta will perfectly match with this
dogtooth mini clutch
.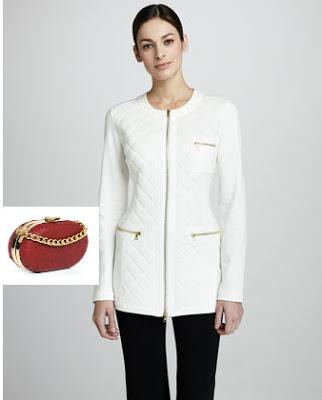 Anything that can create a contrast will be perfect with this mini clutch.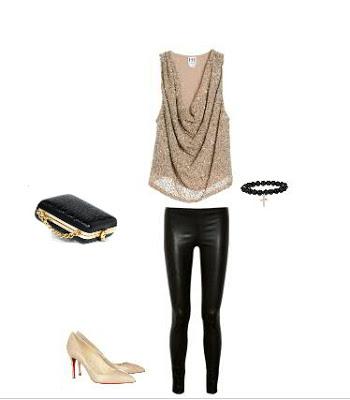 Not an Indian ethnic wear but for me gold is the color of festival, lights and happiness. So this ensemble!!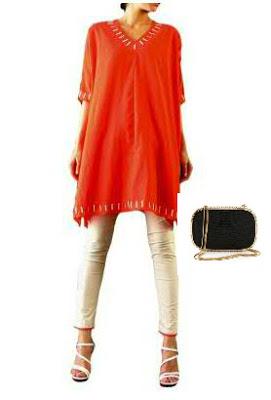 My favorite of all 5 looks. I love the kurta, ankle length trousers with orange piping and this lizard-like leather detailed mini clutch will look so cool.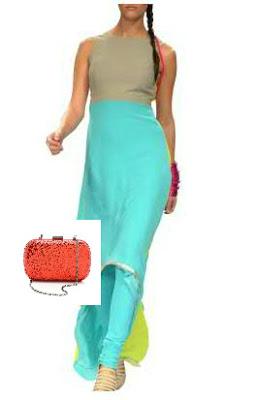 Color-block. All the way!!
Conculsion:
Mini clutches are a good option to make an outfit classy and interesting. It is my personal opinion and thinking that I have really like an outfit better if it was worn with a knot/mini clutch. There are a lot of good options on internet that you can opt for. If you like to go and buy in stores, live in South Delhi then do not forget to check out
1.
Stilettos
2.
Kin's
3.
Gaurav's
4.
Westside
5.
Jeweler shops (they also keep mini clutches these days but they will be of higher range)
Note:
These all shops are in Central Market, Lajpat Nagar-IV except Westside which is in 3Cs bulding itself. In front of 3Cs.
Hope you enjoyed the post!! Now your opinion-
- What do you think of these mini clutches? - Which ensemble you like the most?
* Image Courtesy - boticca, shopbop, sareetimes, strandsofsilk
neiman marcus 
=====================================================
Disclaimer:
For any queries, PR information, website review, store visit and events - please mail me at
shoppingstyleandus@gmail.com
. Read about Shopping, Style and Us and to know more, please read my
Disclosure Policy
.
Jiya (Shoppingaholic)