STYLE
❤ ❤ ❤ ❤ ❤ ❤ ❤ ❤ ❤ ❤ ❤ ❤ ❤ ❤ ❤ ❤ ❤ ❤ ❤ ❤ ❤ ❤ ❤ ❤ ❤ ❤ ❤ ❤ ❤ ❤ ❤ ❤
Shop What They Got , a series of articles based around finding dupes of celebrities' stylish finds on web or otherwise so we are not left behind in the trend-game. Come-on! let's accept the fact celebrities are the followed by people the most and we can beat this fact! This series will cover those Indian and International celebrities that I find are hot, trendy and I personally like! Hope you all agree with me and like my finds as much as I do!
Today, I'd feature
Jamie Chung
who is also Shopbop's Style-Muse . Let's start: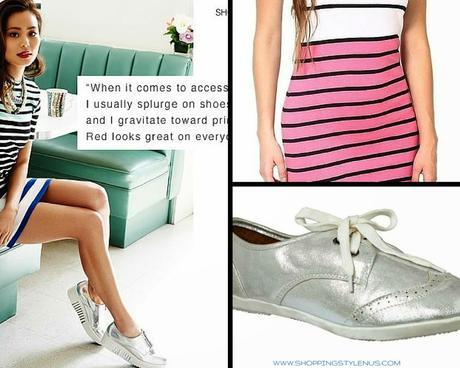 I always love the looks that mix girly with tomboy, so to spak, in this look - it's the striped knit dress and the metallic-silver sneakers.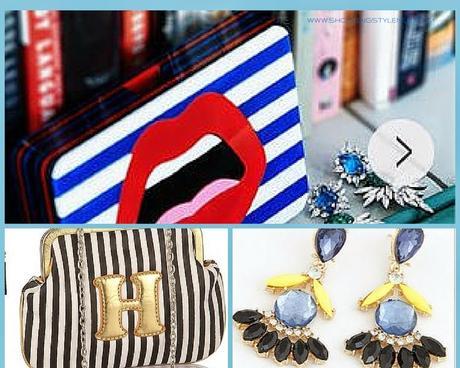 black and white striped clutch bag with chain and golden logo
blue stone fashion earrings with added glamour of black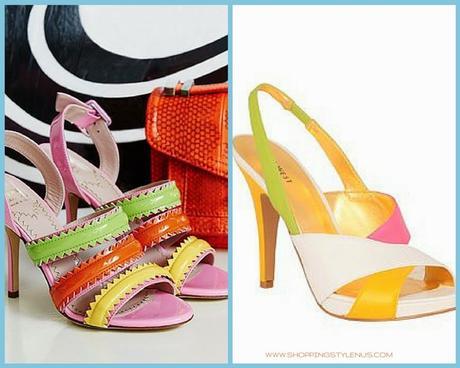 While pieces above are timeless and go with everything, the multi-coloured strappy sandals are one more forever stylish Jamie Chung's valued splurge. Thank God, we can achieve almost the same with this Nine West colourful sandals.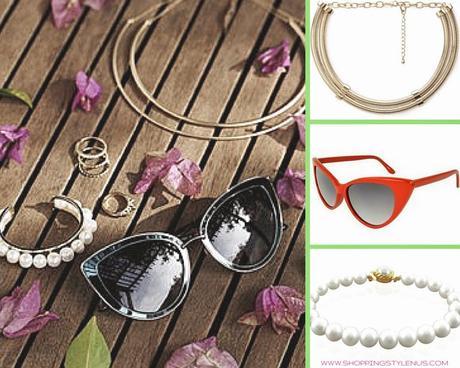 It becomes more clear that Jamie's taste is all about simple details that one might miss but not her. Like the neatly outlined frames of the cat-eye glasses, pearls woven on metallic crescent shaped bracelet and double layered choker necklace. While two our three, my findings might seem to be common but don't miss the double layered Forever 21 golden choker necklace . Do have a look of this
peppy-red cat-eye glasses
and simple yet
forever pearl bracelet by Jpearls
.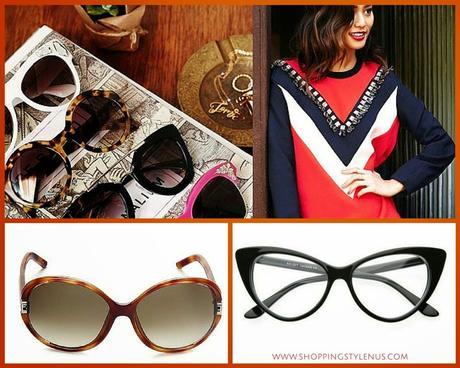 6By6Brown Round full rim sunglasses
Nikita Cat Eye Clear Glasses Vintage Style
For the shopaholic in You
Jamie's style is feminine with a mix of bold that I really love. And it's high time in India where we all should start accepting bold with femininity if haven't done already. Let's keep our heads high and walk in style!
What is your favorite piece in this post?
Let's connect  :
EMAIL | FACEBOOK | TWITTER |  GOOGLE+ 
Disclosure Policy
.
Share on Facebook
Share on Twitter
Share on Google Plus