STYLE
❤ ❤ ❤ ❤ ❤ ❤ ❤ ❤ ❤ ❤ ❤ ❤ ❤ ❤ ❤ ❤ ❤ ❤ ❤ ❤ ❤ ❤ ❤ ❤ ❤ ❤ ❤ ❤ ❤ ❤ ❤ ❤
I know you are planning to go shopping this weekend. So, why not take a cue about what-to-shop from world's one of the top online stores NET-A-PORTER? Its Chic List is what all we need in our lives!
TIP# Marriage is one institution that makes you really, really sensible and frugal. And if that doesn't, Parenthood will do.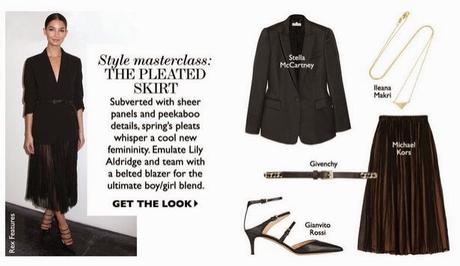 Pleated Skirt
almost turned me into a skirt person
culottes and definitely not Cu-Lazzos!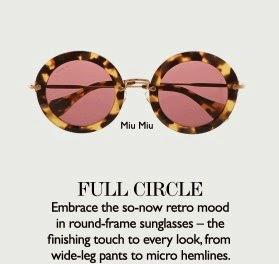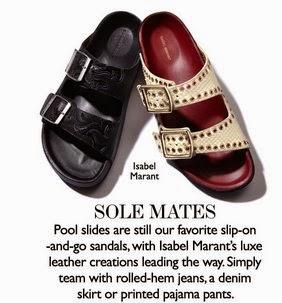 Full Circle Sunglasses
To get into the retro-mood or the play dress-up mood. Whatever, I like how influential that entire look becomes when somebody is wearing these big-round sunglasses. I am still stuck to Cat-Eye. 
Slip-Ons
Manlier, the better! I would never buy these slip-ons if they were not so comfortable and insanely stylish these days. You just don't get ugly ones, but those which have been made so glamourous that I won't be surprised if a celebrity walks red carpet with them.
For The Shopaholic In You
Is there a trend you find ugly but also want to try at the same time?
Never miss A Post

  :
NEWSLETTER | FACEBOOK | TWITTER |  GOOGLE+ 
Disclosure Policy
.