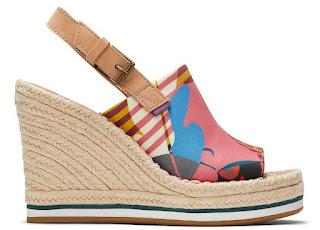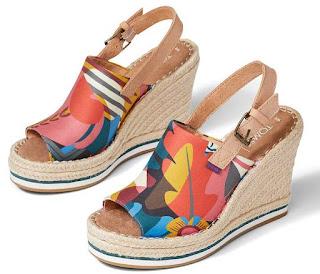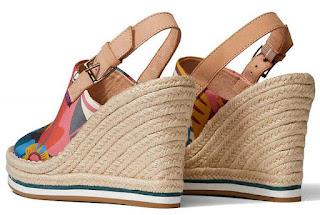 We will soon say goodbye to the summer season and welcome fall. We enjoy the transition period in between summer and fall with footwear that captures the essence of both seasons. We love the TOMS Monica Mule Wedge Heel because it offers the wedge, summer's must-have footwear, and cool fall tones thanks to it's textile upper. Liberty Fabrics feature bespoke designs that are hand drawn or painted in London and printed onto fabric at Liberty's Italian mill.
This slingback wedge made with Liberty Fabric, features non-removable, cushioned insoles and adjustable straps for a customizable fit. It boasts OrthoLite® X40 Hybrid insole for high-rebound, breathable, long-term cushioning, and a 3 1/2" heel. Right now you can save 17% on this beauty, which takes it from $89.95 to $74.99 on www.toms.com.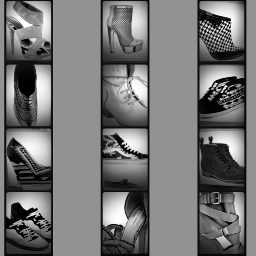 About SHOEOGRAPHY.COM:
Shoeography.com is a daily footwear blog highlighting what's new and what's hot in mens shoes, and women's fashion shoes!