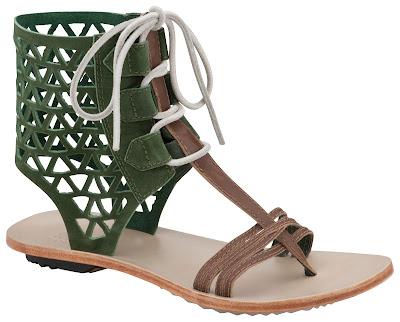 I know some might be complaining that I've only been focusing on heels and some of you may want or only be able to wear flats. Don't worry, I'm not ignoring any flats, infact I have a few cute ones to show. Let's start with the very cool

Lake Boot from Sorel Footwear

. I know it's technically not a boot but it is inspired by their winter version, the Tivoli Boot. The Lake Boot features soft unlined laser cut leather, a leather footbed and sole that mold to your feet over time and rubber outsoles for durability. Not only are these edgy casual shoes super cute, they go up to size 12 (I know a few people who are 10 and above). I'm in love with the above Surplus Green but it also comes in a pebble (sand-colored).