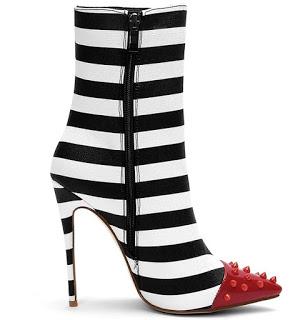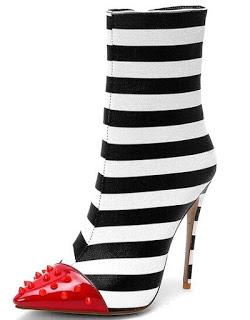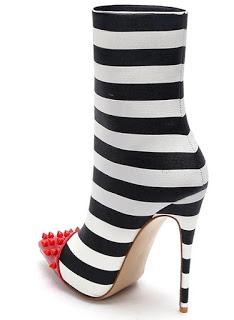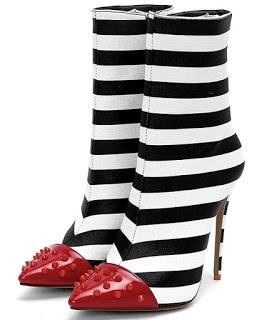 As the saying goes, "fortune favors the bold" and we love a bold shoe, so naturally we are in love with the Sarah Ashley Waldorf Studded Ankle Boots. The dazzling black and white striped ankle boots feature a luxurious, studded red toe, and side-zip closure. Prints and patterns are all so on trend right now, so the Waldorf's crisp stripe pattern in a microfiber cotton/poly blend offers a striking finish that's sure to impress. It's statuesque 4+" heel is as striking as it looks.
This beauty is currently on sale for only $84.99 on www.sarah-ashleyofficial.com, down from $199.99, so we highly encourage you to get it now before it's gone.
Category: Footwear Blog, Sarah Ashley Footwear, Shoe Blog, Shoe of the Day, Shoeography, Waldorf Studded Ankle Boots, women's boots, Women's Shoes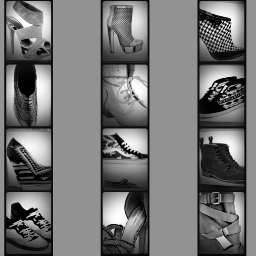 About SHOEOGRAPHY.COM:
Shoeography.com is a daily footwear blog highlighting what's new and what's hot in mens shoes, and women's fashion shoes!