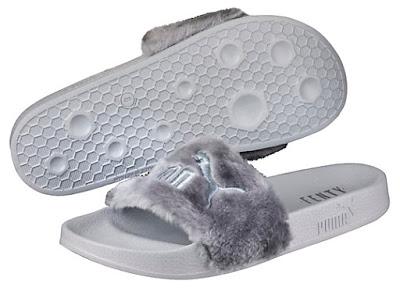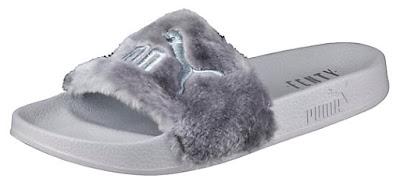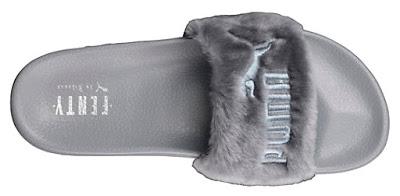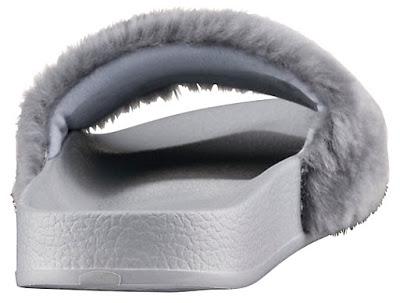 We just made a purchase. After trying and failing all spring and summer to get our hands on a pair (man these shoes sell out fast), we've were finally able to snag ourselves a pair of the PUMA by Rihanna Fur Slides by FENTY (we've been salty about it since losing out). We can't wait the get our feet into the most recent color addition to the Fur Leadcat Slide collection - GREY, which joins the shell (pink), black, and white. We know we're not the only ones that missed out, so for those of you that have been waiting with anticipation, all colors are in and in stock. We recommend you not wasting any time and treat yourselves.
The Fur Slide is a daring, cozy spin on a PUMA classic. Its soft, comfortable slip-on design features a faux fur strap, a satin foam backing, and the FENTY PUMA by Rihanna logo on the heel and footbed. We know you'll love this all grey color, so get them while you can. They're still $80.00 on www.puma.com.
Category:#FENTYXPUMA, FENTY PUMA by Rihanna, footwear launch, Fur Leadcat Slides, Fur Slides by FENTY, Shoe Blog, Shoe of the Day, Shoeography, Slippers, Women's Shoes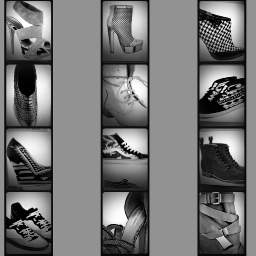 About SHOEOGRAPHY.COM:
Shoeography.com is a daily footwear blog highlighting what's new and what's hot in mens shoes, and women's fashion shoes!