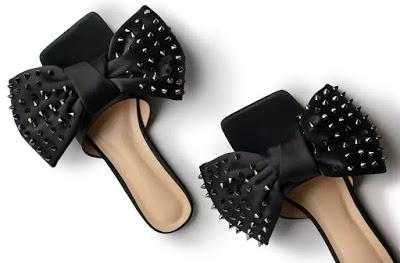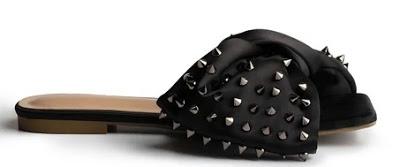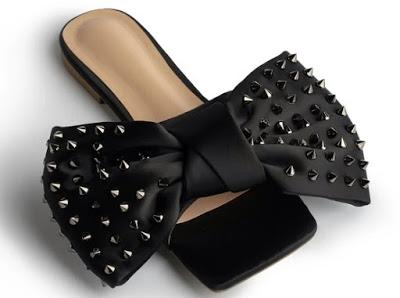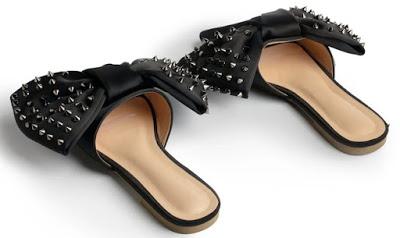 I know it might not seem like the time to go shoe shopping (we know you don't leave the house much these days) but it is actually the perfect time to snag some lovely new footwear. Remember, no matter how much weight you put on, your shoes will always fit. Unlike clothes, shoes don't punish for you for indulging a bit. We recommend you start with the PNKElephant Icconic Studded Slides. Proving that there is nothing basic about classic black, this modern slipper/sandal hybrid gets an edgy update of hardware. Known for it's oversized bow at the toe, the Icconic Slides grabs all the attention. A square toe and makes this flat shoe even more contemporary.
Officially dropping August 10th, you can pre-order these now for the intro price of $73.95 (they are normally $87.00) on www.peblair.com.
Category: Flats, Footwear Blog, Footwear Blogger, Icconic Studded Slides, PNKElephant, Shoe Blog, Shoe of the Day, Shoeography, Shoes, Slippers, Spring/Summer 2020 Collection, Women's Shoes, Women's Slides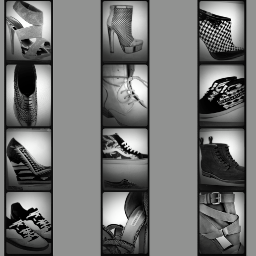 About SHOEOGRAPHY.COM:
Shoeography.com is a daily footwear blog highlighting what's new and what's hot in mens shoes, and women's fashion shoes!