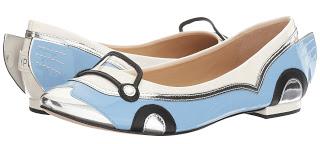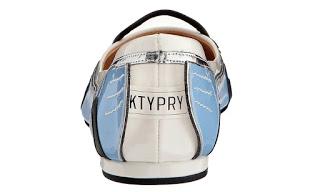 Color us surprised, are we the last ones to know Katy Perry has a footwear line? We usually pay better attention to footwear industry news, but this revelation caught us completely by surprise. Of course as soon as we found out, we had to see what the popular singer was offerings. The first style to catch our eye was the adorable Katy Perry The Shannon Ballet Flats, no doubt inspired by Kate Spade.
The adorable ballet flats feature a patent and metallic leather upper in soft blue/white/silver/black, race car inspired design and details, pointed toes with windshield embellishment, car wings detail at the back, and a 1/4" low heel. This super cute slip-on style is part of her debut collection, the Katy Perry Footwear Collection, which launched this season. The Shannon normally retails for $129.00, but you can snag them for only $57.99 right now on www.6pm.com.
Category: flat shoes, Flats, Katy Perry Footwear, Shoe Blog, Shoe of the Day, Shoeography, Spring/Summer 2017 Collection, The Shannon Ballet Flats, Women's Shoes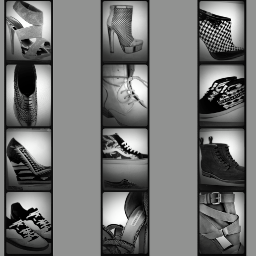 About SHOEOGRAPHY.COM:
Shoeography.com is a daily footwear blog highlighting what's new and what's hot in mens shoes, and women's fashion shoes!