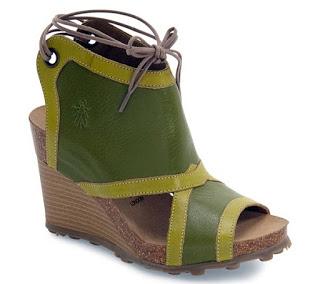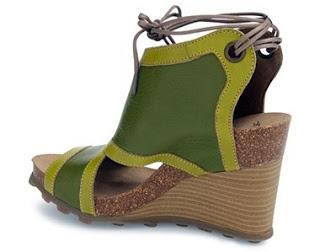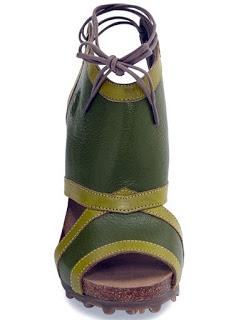 Happy St. Patrick's Day, also known as happy bar crawling day. Ladies, we hope you're not tackling the streets in heels but if you plan on it, may we suggest the Fly London Adye Wedge. Not only will you be honoring the day in this great shade of green, you will be wonderfully comfortable, and have are most likely to remain standing (depending on how well you can stay balanced after several drinks) thanks to its wedge heel. This stylish sandal boasts a leather upper with a contrast trim, side cutouts, gladiator-esque ties that wrap around your foot for a secured closure, and a 4" stacked wedge heel with a very a comfortable, cork-like footbed.
So whether you're dancing the day away, or bar hopping, the stylish Ayde will keep you looking and feeling good. Get this green beauty at Nordstrom and www.nordstrom.com for $224.95.
Category: Adye Wedge, Fly London Shoes, Shoe Blog, Shoe of the Day, Shoeography, Spring 2016 Collection, spring shoes, Wedges, Women's Shoes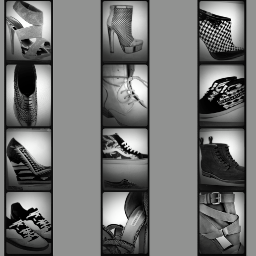 About SHOEOGRAPHY.COM:
Shoeography.com is a daily footwear blog highlighting what's new and what's hot in mens shoes, and women's fashion shoes!