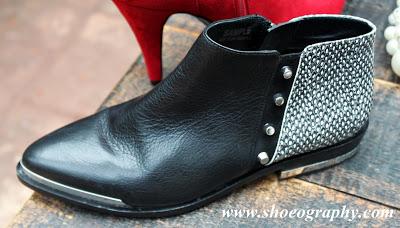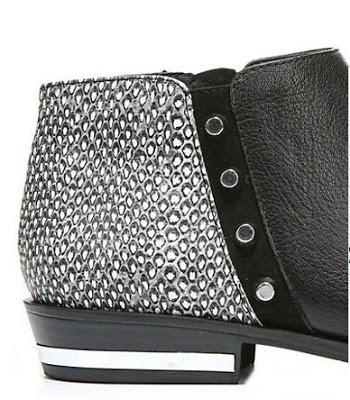 We're been bursting inside with holding off on showing you the Fall 2015 women's footwear offerings from DSW. That's just one unfortunate result of highlighting shoe styles when they become available, otherwise we get tons of emails asking "where and when can we buy it?" But thankfully it is time, and we're starting off with one of our favorite styles, theFergie Indigo Western Bootie. It's actually a Chelsea boot with a western inspired personality, which means it's a bit edgier, as you can see. This uber-cool boot boasts a leather upper, snake-print leather back, short shaft, pointed toe, some stylish metal accents: round flat head studding detail, and metallic bands at the heel and toe, that gives it quite an edgy look, and a 3/4" heel. And because this stylish bootie is available at DSW and, you will enjoy the discounted price of $89.95 as opposed to $120.00 original price.
Head over to www.dsw.com to snag this cool bootie now. We'll be sharing more of our fall favorites from DSW very soon
Category: Chelsea Boot, DSW, Fall Boots, Fergie Footwear, Indigo Western Chelsea Bootie, Shoe Blog, Shoe of the Day, Shoeography, women's boots, Women's Footwear, Women's Shoes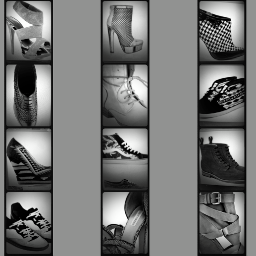 About SHOEOGRAPHY.COM:
Shoeography.com is a daily footwear blog highlighting what's new and what's hot in mens shoes, and women's fashion shoes!