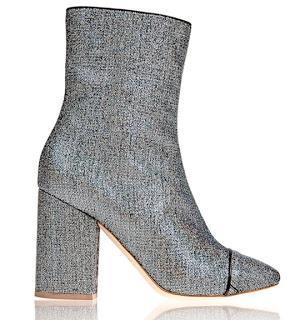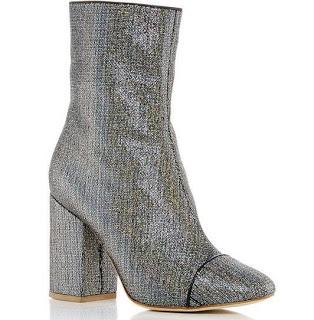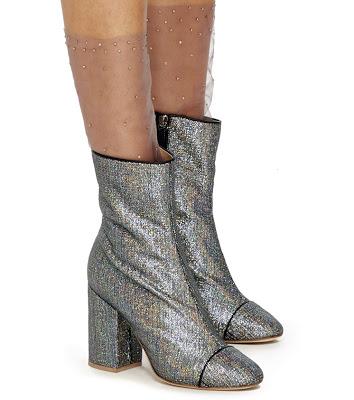 Hello fellow shoe lovers, we've once again fallen in love (not a difficult thing to do when it comes to shoes) but today's Shoe of the Day does much more than just look good, they do so much good as well. First let's get to know this style we're drooling over. Join me in admiring the stunning Brother Vellies Galaxy Bianca Short Boots, a black metallic lurex mid calf boot with a side zipper closure, pointed toe, black leather piping at the toe box, and a 4" block heel. The out of this world boots are made in Ethiopia and retail for $495.00 on www.brothervellies.com.
Why we love them? Well besides creating gorgeous pair footwear, the brand, Brother Vellies and its Founder Aurora James, are doing some amazing work by using local artisans and farmers in Kenya, Morocco, and South Africa. Brother Vellies also uses sustainable materials (70% of their Fall 2016 collection is made with sustainable materials), employ a very diverse group of men and women of different ages, tribes, religions and sexual orientations. These talented group creates brother Vellies' stunning handmade products, and are able to take home fair wages thanks to the brand's other money saving practices. How can you not love a company who's doing so much good! we've fallen in love with several styles from Brother Vellies and look forward to sharing more.
Category: Aurora James, Brother Vellies, Fall 2016 Footwear Collection, Galaxy Bianca Short Boots, Shoe Blog, Shoe of the Day, Shoeography, Sustainable Footwear, women's boots, Women's Shoes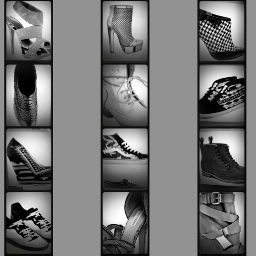 About SHOEOGRAPHY.COM:
Shoeography.com is a daily footwear blog highlighting what's new and what's hot in mens shoes, and women's fashion shoes!