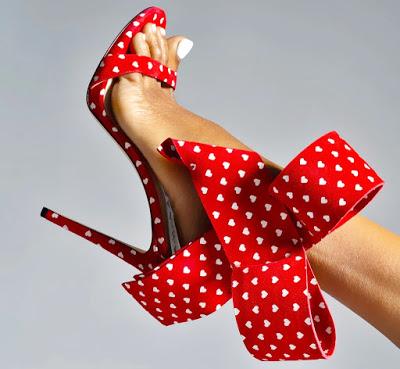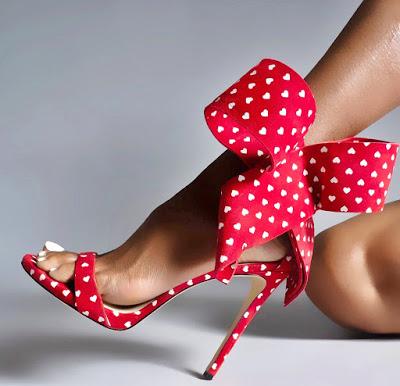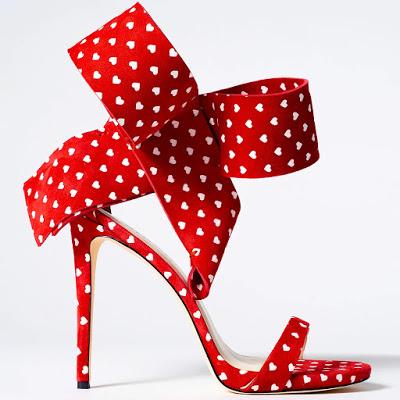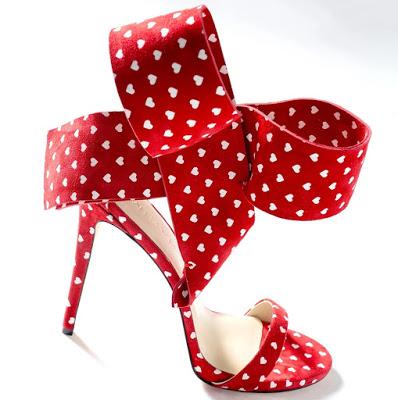 Happy day of love. If you're single, join us in celebrating our love of shoes. We're completely in love (we won't go the pun route and say head over heels) with these absolutely gorgeous Aminah Abdul-Jillil V-Day Limited Edition Bow Sandals. If you read our footwear blog, then you already know of our obsession with this brand, so today's drooling should come as no surprise. Aminah's signature bow heels gets a love makeover with an all-over tine white heart on red print in rich suede.

This obsession-worthy, limited edition heels features what you love about the Bow Sandals, the attention-getting, decorative bow, adjustable ankle straps, open toe, and the 4 1/" stiletto heel with 1/2" hidden platform. Get these luxury, dream heels while they last for $415.00 on www.aminahabduljillil.com.
Category: Aminah Abdul-Jillil, Footwear Blog, Gift Ideas, Gifts for Her, Heels, Limited Edition, Shoe Blog, Shoe of the Day, Shoeography, Valentine's Day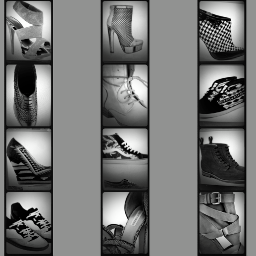 About SHOEOGRAPHY.COM:
Shoeography.com is a daily footwear blog highlighting what's new and what's hot in mens shoes, and women's fashion shoes!