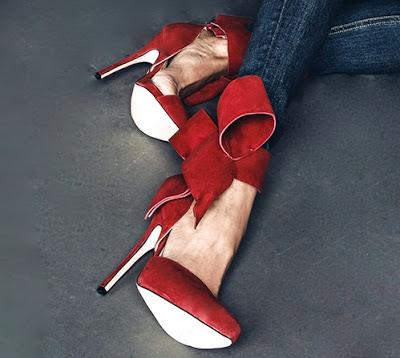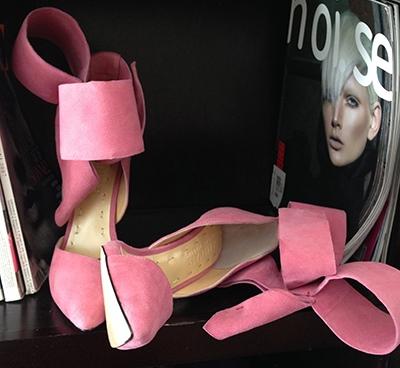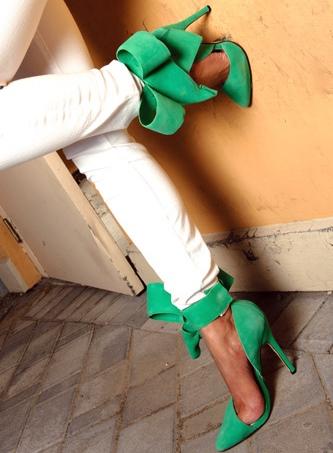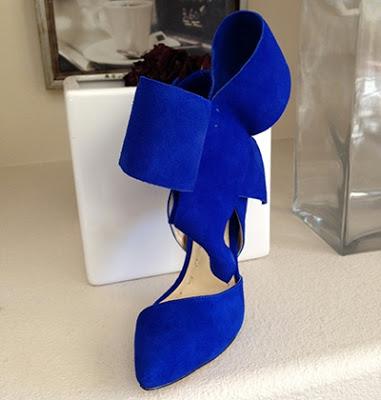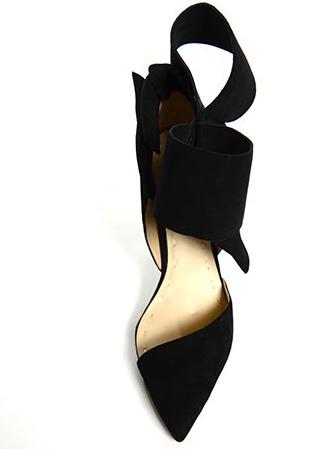 Happy February! Seeing as it is both Black History Month and almost Valentine's Day, we thought it was the perfect time to celebrate and African American footwear designer and a heart-stopping pair of shoes. Luckily, we fulfill both needs with today's Shoe of the Day, the Aminah Abdul-Jillil Bow Pumps. The stunning pump is the brainchild of former professional dancer, Aminah Abdul-Jillil. This style, along with several others have completely taken our breath away and stolen our hearts. The perfect for any occasion heel feature a rich suede upper, pointed toe with asymmetrical toe box, 2" thick ankle strap with adjustable magnetic snap closure and oversized bow, and a 5" heel with 1/2" hidden platform.
As you see above, the Bow Pumps come in a variety of colors: Red, Pink, Green, Blue, and Black. Since it's almost Valentine's Day, we highly recommend the red or pink (our fav colors), and of course you can never go wrong with black. The Bow Pumps go up to size 12 for those blessed with larger feet and retail for $285.00 each. Snag your favorite color now on www.aminahabduljillil.com.
Category: Aminah Abdul-Jillil, Black History Month, Bow Pumps, Gifts for Her, Heels, Shoe Blog, Shoe of the Day, Shoeography, Shoes, Valentine's Day, Women's Shoes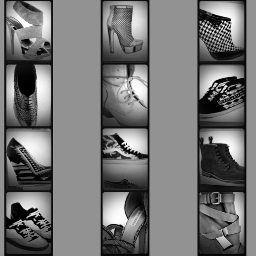 About SHOEOGRAPHY.COM:
Shoeography.com is a daily footwear blog highlighting what's new and what's hot in mens shoes, and women's fashion shoes!