FirstLadyB: Christian Millennial Blog Covering Entertainment, Lifestyle & Pop Culture
Shirley Caesar will take the stage this Sunday on BET's Sunday Best.
This Sunday the top 4 Season 9 hopefuls take viewers back to where it all began…the church! Each contestant will travel to a local church to lead praise and worship, then perform a traditional hymn live on stage. + Mother Shirley Caesar who's performing will also sit in as a guest judge.
Last week LeAndria Johnson and Donald Lawrence along with the Tri City Singers performed "Delivered Me" and LeAndria song her face off!!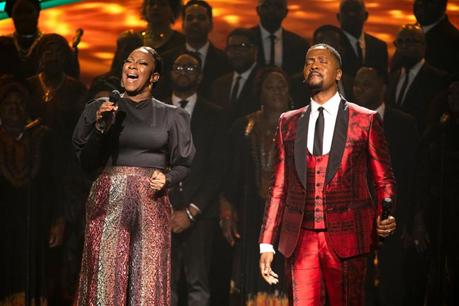 Photo Credit: BET Networks
"Sunday Best" airs Sunday's at 8:00PM ET/PT.