Every year writers look at each network's new schedule, always announced around this time, and notice how many of the new shows share similar concepts or come from adjacent genres.  This is when you get headlines like "The Year of the Woman" or "The Year of the Sitcom."  One of the storylines this year is just how many science fiction/fantasy/horror genre shows are heading our way, with 11 from broadcast networks and at least 3 with many, many more in development on the cable side.
Science-fiction/fantasy/horror genre shows historically struggle to court more than a mere niche audience.  However, as TV audiences shrink due to increased competition from cable what was once considered niche is now borderline-hit for the American broadcast networks [see: Grimm, Once Upon a Time, Arrow, and Vampire Diaries].  Such shows – unless vampires or Stephen Arnell's abs are involved, in which case hello to the ladies – tend to target the coveted 18-34-year-old male demographic.  As such, with the criteria by which a show can be defined as a hit becoming increasingly less impressive perhaps the networks are more willing to completely forget very recent high profile failures like the dino-tastic Terra Nova and odd Melrose Place/Devil's-Advocate mash-up 666 Park Avenue and maybe take a stab or two at mimicking AMC's success with The Walking Dead.  
Below is my run-down of the 11 genre shows announced by the main broadcast networks and 3 additional shows previously announced by the cable channels SyFy and Showtime.  Read and see for yourself [arranged by network; trailers/pictures provided if available; this page will be updated throughout the week to add trailers and better pictures as they become available]:
ABC
Marvel's Agents of S.H.I.E.L.D.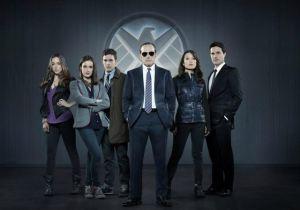 What Is It: First things first, this is a horrible title for a TV show.  It's a mouthful and screams of an insecure need to establish brand awareness (how will people know what it is if Marvel isn't in the title?).  This is a title we will be mocking years from now.  As for the show…he was only mostly dead, as it turns out, because Agent Phil Coulson from the Marvel Cinematic Universe films is back fronting this series about the worldwide law enforcement organization S.H.I.E.L.D.  Coulson will be putting together a new team, far less superhero-y and more Black Widow-y, devoted to tackling the cases the bigger guys don't have the time for.  The team will consist of a straight arrow, an expert in combat and espionage, a pilot/martial artist, a socially awkward scientist, and a computer hacker.
Who's In it: The guy who has been in more Marvel films than anyone else (Clark Gregg), a former ER doctor/a corrupt Senator on Eureka (Ming-Na Wen) and a bunch of newbies (Brett Dalton, Ian De Caestecker, Elizabeth Henstridge, Chloe Bennet).
Who's Making It: Joss Whedon, Jed Whedon & Maurissa Tancharoen (Dollhouse, Dr.Horrible's Sing-Along Blog), Jeffrey Bell (Angel, Alias) and Jeph Loeb (Smallville, Lost, Heroes) (source: ABC.com)
Once Upon a Time in Wonderland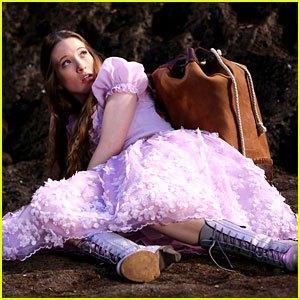 What Is It: Alice is a Victorian girl who went down a rather curious rabbit hole and saw some rather LSD-like things.  In the real world, no one believes her.  In fact, she's headed toward some pretty serious corrective procedures from stupid doctors who know nothing of magic—you hear me, nothing! Luckily, some of her Wonderland pals start popping up to help.  That's right – it's an Alice in Wonderland series, this time as a spin-off of Once Upon a Time.
Who's In it: Sophie Lowe as Alice, Peter Gadiot as Cyrus, Michael Socha as the Knave of Hearts, John Lithgow as the White Rabbit, and Emma Rigby as an as-yet-unnamed character.  Otherwise known as John Lithgow and a bunch of people I've never heard of before.
Who's Making It: The same guys who created Once Upon a Time (Eddie Kitsis and Adam Horowitz)
Resurrection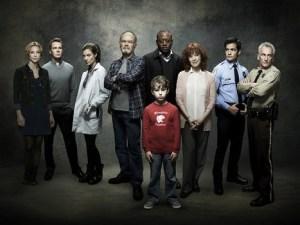 What Is It: Remember Torchwood's last season in which the premise was suddenly, beginning on a day dubbed "Miracle Day," nobody in the world can die anymore?  Cool concept, very poor execution as it turned out.  So, let's hope for better from Resurrection, which runs with the concept of the dead suddenly coming to life and mucking things up for the living, specifically in Arcadia, Missouri, where a resurrected 8-year-old girl triggers a mystery.
Who's In it: Speaking of Torchwood, we've got one of the actors from that show's ill-fated final season who also starred for several seasons on ER (Omar Epps), the dad from That 70s Show whose resume is actually very heavy on sci-fi stuff (Kurtwood Smith), and a bunch of lesser knowns (Matt Craven, Devin Kelley, Frances Fisher,  Sam Hazeldine, Samaire Armstrong, Nicholas Gonzalez, and Landon Gimenez).
Who's Making It: A guy (Aaron Zelman) who's never worked on a show quite like this, having written for Law & Order, Criminial Minds, and Damages plus a rather steadily working TV director (Charles McDougall)
NBC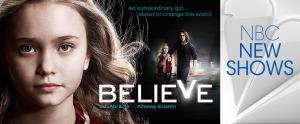 What Is It:  Theorizing that a little kid with psychic powers could drive a show Fox stepped into the scheduling machine and watched the audience for Touch vanish.  NBC watched from afar and found itself facing a failed idea that was not their own.  Their only guide on this journey was J.J. Abrams who suggested switching the genders (boy to girl) and removing the autism angle and adding in full-on superpowers like telekinesis and clairvoyance.  Throw in a "she's on the run from bad people want to use her for bad things" angle and you're good to go.   The little girl's only guide on her journey from town to town is a man previously wrongfully imprisoned on death row.  And so the little girl finds herself leaping from town to town, striving to not get caught and help where she can, and hoping that her next leap will be the leap toward 100 episodes and a rich syndication deal.  It is scheduled to air in the US on Sunday nights after the NFL season has concluded.
Who's In it: Two unknowns as stars (Johnny Sequoyah, Jake McLaughlin), a couple of well-known supporting players (Kyle MacLachlan, Delroy Lindo) and the rest (Sienna Guillory, Jamie Chung, and Arian Moayed).
Who's Making It: J.J. Abrams (who in addition to directing the new Star Trek films and the upcoming Star Wars is also an uber-tv-producer) and the guy (Alfonso Cuaron) who should have directed several Harry Potter movies, not just Harry Potter and the Prisoner of Azkaban.
Dracula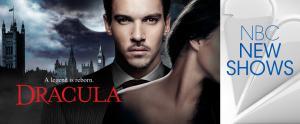 What Is It: By my count, the surprisingly only second ever TV show centered around the iconic Bram Stoker character Dracula (the first being a little known syndicated show from 1990).  The story? Dracula shows up in Victorian London with a revenge scheme before falling in love with a dead ringer for his long-dead wife.  According to EW, this is a widely considered troubled project which is being treated as a glorified mini-series with a 10-episode order and the need for fantastic ratings for there to be any more after that.  It is scheduled to begin airing in the US in the Fall on Friday nights after Grimm.
Who's In it: The new Dracula is the old King Henry VIII from The Tudors (Jonathan Rhys Meyers), his lady love Huntress from Arrow (Jessica De Gouw), and upping the geek cred is an actress from the U.K. show Merlin (Katie McGrath) and the guy Daenerys threw into his own fault for being a big ole jerk at the end of season 2 of Game of Thrones (Nonso Anozie)
Who's Making It: Cole Haddon created it, but Carnivale creator and one-time Iron Man comic book writer Dan Knauf will serve as show-runner and head writer.
FOX
Almost Human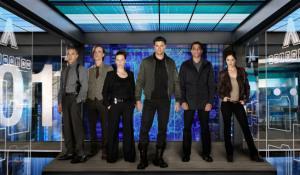 What Is It:  Ever wonder what it would be like to be in a buddy cop pairing with Bishop from Aliens?  Wonder no more because here's a buddy cop drama set 35 years into a future in which police officers are partnered with human-looking androids.  So, by the laws of TV relationships the show will focus on a cop who hates androids and an android who just wants to be a real boy.  They shall soon become the best of friends.  Scheduled to begin airing in the US in the Fall on Monday nights, though not until after the MLB season has ended.  This show will replace Bones, which will start in its old timeslot on Monday in the Fall before moving to Friday to make room for Almost Human.
Who's In it: The current Judge Dredd and Dr. McCoy (Karl Urban), frequent TV recurring player, most recently on The Good Wife (Michael Ealy), an 80s actress most recently seen in Netflix's Hemlock Grove (Lili Taylor), the girl Joseph Gorden-Levitt asks out at the end of (500) Days of Summer (Minka Kelly), the original Dwight from the British Office (Mackenzie Crook), and a guy who was in 68 episodes of a show I've never heard of before named The Unit (Michael Irby)
Who's Making It: Executive produced by J.J. Abrams and J.H. Wyman, who along with their shared passion for abbreviated first names also produced Fringe together.  A steadily working TV director who in his past life directed the films The Machinist and Session 9 is on board as a director (Brad Anderson).
Sleepy Hollow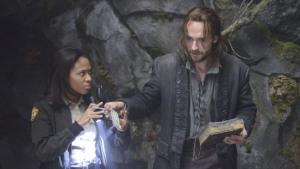 What Is It:  Because, well, I guess why not they decided to resurrected Ichabod Crane 250 years after the original events of Sleepy Hollow.  Now, he has a female cop helping him in his quest to stop the coming destruction of the world, leading to the unraveling of a mystery which goes way, way back.  The show only received a 10-episode order.  Want to take bets on how many of those ever air?  I might have said the same of Grimm, but, I'm sorry, this one sounds really bad.  Scheduled to begin torturing us in the US this Fall on Monday nights after Bones.
Who's In it: A British actor who is probably secretly above all of this and will soon head back to the welcoming iambic pentameter of Shakespeare (Tom Mison), the woman currently seen as Jackie Robinson's wife in 42 (Nicole Beharie), a very recognizable former MADtv cast member (Orlando Jones), and a Swedish actress who somehow made it through the most recent season of Dexter without her character dying (Katia Winter).
Who's Making It: The guys who created Fringe (Roberto Orci and Alex Kurtzman), the latter of whom is one of the credited screenwriters for both of JJ Abrams' Star Trek films. The guy who directed a couple of the Underworld movies and last year's Total Recall remake (Len Wiseman) directed the show's pilot.
The CW
The 100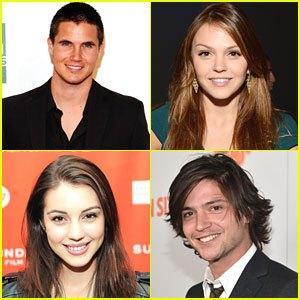 What Is It:  Funny thing happened.  Well, not so much funny as tragic.  A nuclear war destroyed civilization as we know it.  Isn't that always the way?  Luckily, 97 years post-nuclear war the remaining human survivors decide to send 100 juvenile delinquents to assess whether Earth is habitable.  So, the entirety of Earth will become the new Australia, i.e., a haven for the delinquents we didn't know what to do with.  The show is based on an upcoming Kass Morgan YA novel series.
Who's In it: Kelly Hu, Isaiah Washington, the girl who played April O'Neil in the Teenage Mutant Ninja Turtle sequels (Paige Turco) and mixture of faces you might recognize and others soon to adorn the modern equivalent of Teen Beat (Eliza Taylor, Henry Ian Cusick, Eli Goree, Bob Morley, Christopher Larkin, Marie Avgeropoulos, and Thomas McDonell).
Who's Making It: Created by a long-time Hollywood assistant getting his first crack at his own show (Jason Rothenberg) and directed by the guy (Bharat Nalluri) who directed Miss Pettigrew Lives for a Day.
The Originals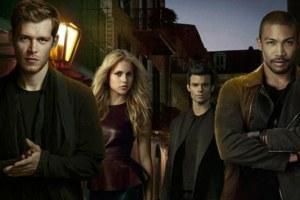 What Is It:  Spin-off of The Vampire Diaries, focusing on Klaus' adventures in the French Quarter of New Orleans as established in the recent Vampire Diaries episode "The Originals."  He has a pregnant girlfriend, even though he's a hybrid vampire/werewolf and she a werewolf (every baby a miracle, this one a little bit more so), and a former protégé to undermine and take down.  Plus, his sister (Rebecca) and brother (Elijah) will be around to mostly yell at.
Who's In it: Joseph Morgan, Daniel Gillies, Claire Holt, Phoebe Tonkin, and a bunch of newer names who are all likely impossibly gorgeous and charismatic as hell (Charles Michael Davis, Daniella Pineda, Danielle Campbell, and Leah Pipes).
Who's Making It: Basically, the same people as Vampire Diaries.  Duh.
Star-Crossed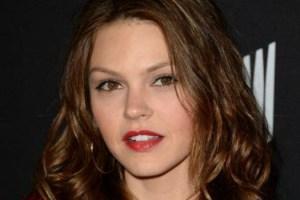 What Is It:  Star-crossed lovers tale where the girl (Aimee Teegarden) is a human and the guy an alien from a group of 9 aliens attempting to integrate into a suburban high school. What's the big deal, right?  Well, it turns out 10 years prior aliens arrived on Earth and were placed into internment camps.  The 9 which are going to the high school are part of a pilot program, as many others their age are left living in less than pristine conditions.  It's kind of like Roswell just without all the secrecy-here, everyone knows they are aliens.
Who's In it: Julia Taylor from Friday Night Lights (Aimee Teegarden), the adorable little girl from Ben & Kate (Maggie Elizabeth Jones) and a bunch of relative unknowns (Matt Lanter, Malese Jow, Titus Mankin Jr., Grey Damon, Natalie Hall, Chelsea Gilligan, Greg Finley)
Who's Making It: Created (well, really adapted from a Spanish series) by a woman (Meredith Averill) who has been a writer/producer for many episodes of The Good Wife.
The Tomorrow People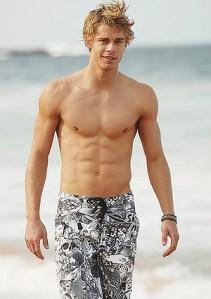 Meet Luke Mitchell, Australian actor making a bid for American stardon in The Tomorrow People. CW's Stephen Harnell is officially on notice: his may no longer be the best abs on the network.
What Is It:  Young people from around the world collectively each possess paranormal abilities, including teleportation and telepathy. With great power comes great, well, you know how it goes.  So, of course the young people band together to fight off evil.  Based on the U.K. 1970s science fiction series of the same name.
Who's In it: The guy who played the devil in Supernatural (Mark Pellegrino), Roger Sterling's daughter (Peyton List), the guy who really liked The Beatles song "I Want to Hold Your Hand" in Nick & Norah's Infinite Playlist (Aaron Yoo), and a bunch of far more unfamiliar names (Robbie Amell, Luke Mitchell, Madeleine Mantok)
Who's Making It: The guy who created Everwood, Eli Stone, No Ordinary Family and is a producer/writer for Arrow (Greg Berlanti) and a guy who wrote a bunch of episodes of Veronica Mars, Chuck, Political Animals, and Golden Boy (Phil Klemmer).
Showtime
Penny Dreadful
What Is It:  According to the Showtime press release, "Some of literature's most famously terrifying characters – including Dr. Frankenstein and his creature, Dorian Gray and iconic figures from the novel Dracula – become embroiled in Victorian London. The series weaves together these classic horror origin stories as the characters grapple with their monstrous alienation."  So, Dracula pops up again, although as part of an ensemble this time. The show received a direct-to-series order meaning it did not have to go through the traditional pilot process, thus was Showtime's faith in the mere concept and people involved.  The show should be heading into production now with an unspecified target date for air, though one would guess 2014.
Who's In it: TBD
Who's Making It: The guy (John Logan) who wrote Skyfall, Gladiator, Hugo, and The Aviator and Sam Mendes, who directed Skyfall and American Beauty (Sam Mandes).  Logan is set to write all of the show's episodes. Source: IGN.com
SyFy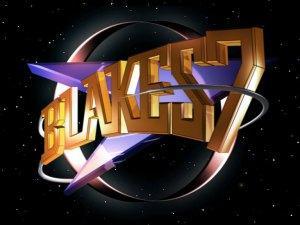 What Is It:  According to the production companies' press release, a reinvention of the long-running BBC series made in the late 1970s which will tell the story of "seven criminals – 6 guilty and 1 innocent – on their way to life on a prison colony in space, who together wrestle freedom from imprisonment. They acquire an alien ship which gives them a second chance at life and become the most unlikely heroes of their time." The show has received a 13-episode order with an unknown planned air date.
Who's In it: TBD
Who's Making It: The guy (Joe Pokaski) who was a credited writer on 10 episodes of Heroes and a supervising producer on 40 others and the guy (Martin Campbell) who directed the James Bond films Casino Royale and Goldeneye.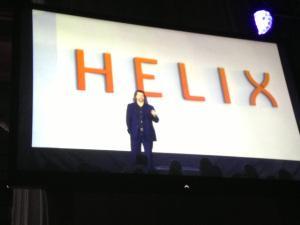 What Is It:  According to SyFy.com/Helix "An intense thriller about a team of scientists from the Centers for Disease Control who travel to a high-tech research facility in the Arctic to investigate a possible disease outbreak, only to find themselves pulled into a terrifying life-and-death struggle that holds the key to mankind's salvation or total annihilation." The show has received a 13-episode order and is set to air sometime in 2014.
Who's In it: TBD
Who's Making It: The guy behind the frakkin' awesome Battlestar Galactica re-make as well as a writer for Star Trek: The Next Generation and Star Trek: Deep Space Nine (Ronald D. Moore).  He's joined by a bunch of executive producers you've probably never heard of before but at least heard of stuff they produced, like the movie Contact (Lynda Obst) and the shows Lost and The X-Files (Steven Maeda). Source: Deadline.com
This list did not include the 10 sci-fi shows currently in development at SyFy, including one rather intriguing show from Pushing Daisies and Hannibal creator/producer Bryan Fuller.  The reason the shows were not listed is they are only at the pilot stage at the moment with no guarantees as to which and when the shows will make it to our screens.
What do you think? Any of these tickle your fancy?  Personally, it's S.H.I.E.L.D. and everything else for me, although I can't completely shake the "it's okay, I guess" memories of Joss Whedon's last show, Dollhouse, which had an almost identical creative team behind it as S.H.I.E.L.D.  However, it is very tough to judge shows based upon a mere written description.  For example, I might never have viewed Buffy the Vampire Slayer if simply going by the premise of the show.  However, Almost Human and The Originals look to have a lot of potential.  Your thoughts?