The Shenandoah Valley lies at the heart of beautiful scenery in Virginia. Bordered on one side by the Blue Ridge Mountains and on the other by the Allegheny Mountains, this lush environment offers a whole variety of natural features and is a must for all lovers of the outdoors.
Trekking as a leisure pursuit or a serious sport takes you straight into the heart of the Shenandoah, and Outdoor-Traveler provides the ideal way to combine outdoor adventure with this great destination.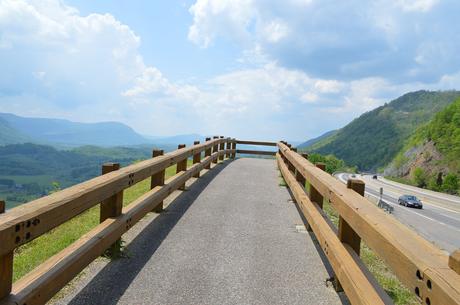 The region oozes history, right back to the Founding Fathers of America. See first-hand the many battlefields and museums that will bring major historical events to life and take you through the importance of each episode of military history. You can even stop by at George Washington's log cabin.
All of this is set in stunning natural beauty, with lakes and trails and even vineyards thriving in a lush, green environment. For outdoor enthusiasts, it offers many different challenges, and you can push yourself to the limits of your stamina and daring without compromising at all on the view.
The two mountain ranges can take you into wild, rugged scenery that will provide unforgettable vacation memories. In the Shenandoah Valley, you will be spoilt for choice with natural attractions. The Shenandoah National Park is an outstanding area of forests and lakes where you can experience the fresh mountain air, magnificent views, waterfalls and endless trails, all on one trip. You can even see black bears in the Park!
For sports lovers, this environment guarantees you a whole range of opportunities, such as water sports, riding, hiking and golf, on top of the amazing natural setting.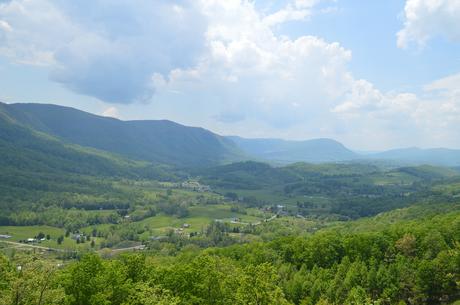 The Shenandoah Valley is beautiful in all four seasons, and there are plenty of campgrounds to choose from. If you're planning on enjoying the spectacular fall scenery, it's best to book your ground in advance.
Keep it simple, especially with trekking, where you will need to be comfortable carrying all your essential equipment. Don't attempt anything too ambitious to start with, and you may also find it more reliable and enjoyable to go with a group of likeminded and experienced trekkers.
Warmth at night is a priority, so don't compromise on sleeping bag quality, and try to insulate yourself from the ground as much as possible.
Outdoor Traveler has been offering great holiday destinations to outdoor enthusiasts for over ten years. Their tried and tested experience in ownership programs means they are the top choice for vacations that deliver choice, flexibility and quality. Now you can branch out further with a camping trip in this beautiful area and come a step closer to nature. With Outdoor Traveler, it's all about shared memories, time together and smiles.
The Shenandoah Valley is an absolute must for outdoor adventurers and families alike. With such an array of natural beauty on offer, you can be sure of a trip that delivers unforgettable vacation memories in a setting that invigorates, challenges and inspires.