Last Friday, two of my favourite things about Canada came together in one venue, rock 'n roll and hockey. Whether you're a sports fan or not, there's just something about hockey that bring all Canadians together. A collective sense of pride, if you will.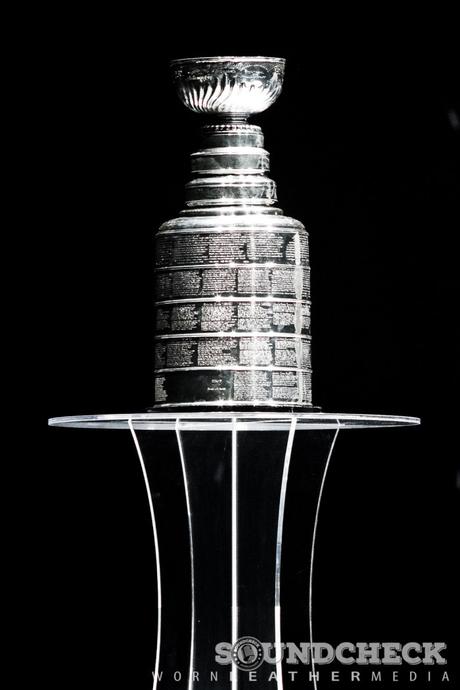 All week, celebrations took place across our Nation's Capital to celebrate the 125th anniversary of the Stanley Cup. This concert was the highlight of a week-long party.
On the roster for the evening we had bilingual Canadian artists and brothers Kevin Bazinet and Bobby Bazini, The Sheepdogs, and Metric.
First up from the pair of brother was Kevin Bazinet. He won the third installment of the popular reality TV series (For my unilingual friends, it's the French version of The Voice). I tend to be a little leery of performers who come out of these reality TV empires, but I was pleasantly surprised when he graced us with beautifully composed pieces that allowed him to make a real connection with the crowd. I know I'm a sucker for acoustic, but even I was taken in by his smooth performance.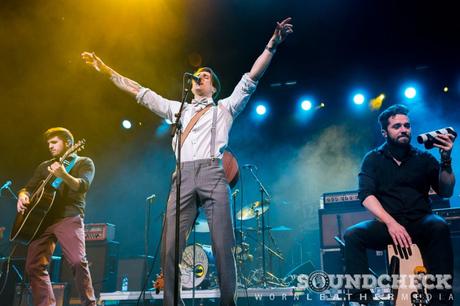 Older brother Bobby Bazini on the other hand, was obviously bitten with the blues bug and got the crowd groovin' along with his very Jon Newman-esque vocals. Bazini has been in the Canadian music scene for a while now, having released his freshman album Better in Time in 2010 and being nominated for two Junos in 2011. His most recent album, C'est la vie , was released late 2016.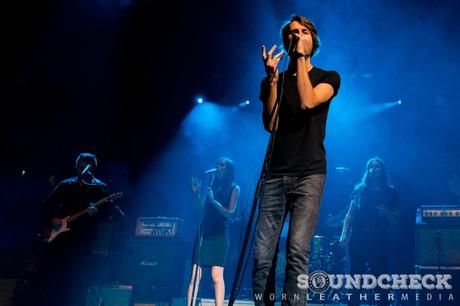 If I could watch a highlight reel of the night, I'd keep it locked on The Sheepdog's set. As they launched into their tune Feeling Good , I remember grabbing my beer and thinking to myself, "ya, me too boys". In case you've been living under a rock, the group came together in Saskatoon in 2006 and exploded into the Canadian spotlight in the early 2010's, becoming the first unsigned band to make the cover of Rolling Stone (2011). Since then, they've continued to grow in popularity across North America. Saskatchewan hasn't sounded so cool since 1976.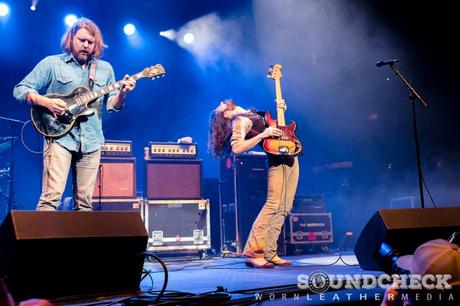 In true Canadian fashion, lead singer and guitarist Ewan Currie rocked a Canadian tuxedo with pride. I love this band. Their whole style just screams good 'ol rock 'n roll and I can't help but dig it. It made me nostalgic, reminding me of the music I grew up with, singing along to the classics on road trips with my Dad.
This is likely a stretch, but I almost want to describe them as The Guess Who of my generation; a rock band who is not afraid to show their roots and create unapologetic rock. The Sheepdogs create some kind of magical hybrid of Jimi Hendrix vocals and guitar riffs reminiscent of Cliffs of Dover.
This kind of vibe just feeds my soul. See what The Sheepdogs are up to and check out their most recent album Future Nostalgia , here: http://www.thesheepdogs.com/
Metric closed out the show.
Article and photos by Natalie Fay and Dave DiUbaldo of Worn Leather Media. Keep up with them at Facebook, Twitter, and Instagram. Until the next one.