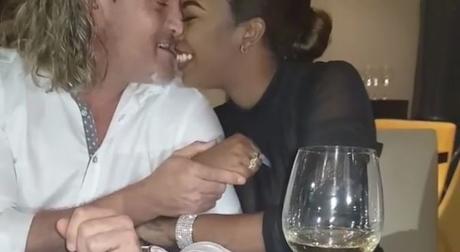 Socialite Stacey Brown aka Pendo was recently in the news after her Caucasian fiance proposed. Then, she was in the news again shortly after when rumors started to swirl that the two had to call off the proposal and are no longer together.The ex-Nairobi Diaries actress has now come out to confirm that Joseph Kner dumped her.b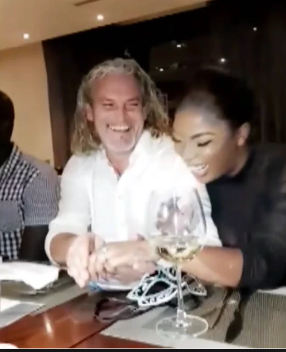 Questions
Speaking on Instagram's Q&A, Pendo answered several questions regarding her short relationship with Kner whom they met online.
"I have seen Bridgo tagging your fiance everywhere with some other chick. Are you guys still together?" a fan asked. 
"Kila nyani na starehe zake. Vilinishinda navitakia nini?" she told the fan
Pendo also spoke about her ex talking ill of her on Facebook. Apparently, the Mzungu has been claiming Pendo is a cheap woman who was just after his money. Responding to the allegations, Pendo said:

 "Mambo ya kawaida hayo yasikustress."
Regarding her engagement, the controversial socialite was quick to call it "unimportant."
Pendo had been keeping the relationship under wraps after her relationship with 'Nairobi Diaries' co-star Luwi Capello went down the drain also.
Here are the chats