压体
A local politician's birthday prompted him to invite children from various schools at his place for celebration. A few guys from media also were invited as a strategic step to show Netaji's love for the kids of the nation. I decided to prompt Netaji on this occasion to know his views on #ShareTheLoad and let the representatives of Gen Next present there understand it. It was all unplanned. Netaji didn't know what I had in mind. Neither did anybody else have a hint about it.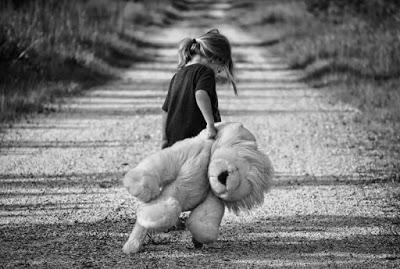 Photo via Visualhunt
The kids between the age 7-15 were assembled well in time at his premise. The setup was made outside lawns of his huge bungalow. A big pandal and a lot of chairs were organized on one side of the lawns. Another side had catering arrangements. The agenda was cake cutting by the birthday boy (Netaji), a short speech by him addressing children on how to build the country and what all is there in store for them to explore in future. After that there was a small session for media queries and then snacks and food for the children before they were to disperse for their respective places.
After the cake cutting ceremony, Netaji started addressing the children about his party's good work being done for the country in general, and children in specific. He shouldered a big responsibility on children as they were the next in queue to take onus of building the nation. He stressed on adopting good things from all across the globe and bring those into practice. After he closed his speech, questions from children and media were invited. Prompted by me, a kid sitting next to me raised his hand and asked the question I had injected into his ears. "Sir, Many happy returns of the day. I want to know what steps and direction should we as the younger generation take to curb gender prejudices?", he asked Netaji.
"I am very impressed by the question you have asked and am happy that you raised this concern that everyone of us has been living with for so many years." He replied with a smile on his face. "But the time has come that you children will have to take a lead and set an example at your home to kill this virus that has been haunting us for so many years." He called the kid on stage. "Let me give you an example of what I do in this regard, and then you all can decide to take it further in your own way. My only request is not to stop your journey in between till we all are able to achieve #ShareTheLoad in the whole country."
He invited one of his housemaids on stage. "Meet Kantabai. She has been working at my place since I was in school. When I was a kid like you all, I used to see her working so hard at our place. Then she would go to her quarter adjacent to our bungalow to do all her house chores. I found that her husband neither was having any job, nor was he helping his wife in any of their house chores. One day when he came to our place to inform that Kantabai was unwell and hence would not be able to come, I went along with him to their quarter. Kantabai was not in a good shape and hence I promised her to do their house chores that day. In the beginning her husband was just sitting and watching me but gradually somehow he felt something inside and started helping me. After sometime he told me to leave rest of the things that he would finish."
"That day brought a big change in Kantabai's life as everyday when she would reach her quarter after finishing her job, she would find Rajaram, her husband busy in finishing house chore. He took the complete responsibility of all house chores." Netaji was overwhelmed and so was everyone present there. "What are your takeaways from this story?" He asked children. And almost everyone was eager to reply. "I would request my parents not to differentiate between my sister and me and would ensure I don't get any extra advantage for being a boy." One of them replied. And almost everyone had a similar kind of reply.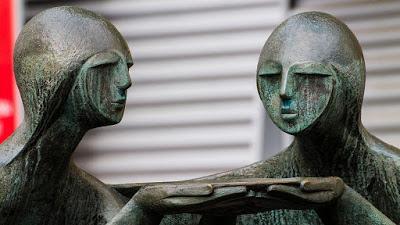 Photo credit: Saarblitz via Visual hunt / CC BY-NC-SA
I was sure, the flame is lit in every heart and would definitely light every house these kids have come from to finish the age old conventions of woman only being a perfect homemaker even when she has stepped out to share the financial load with man. Now men will not feel ashamed in #SharingTheLoad and even if some of them do, the children will not let them, now. One thing is clear, every Netaji is not fake. There are few with great leadership qualities to set an example for others. I hope every child will become a true leader in this regard for his parents, peers, family, friends, and whosoever comes in their life.
I am taking part in the #ShareTheLoad
Challenge with Ariel
and Akshara
at BlogAdda.